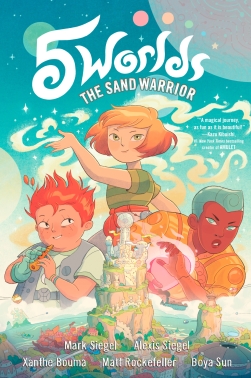 5W1: The Sand Warrior
R. J. Palacio, #1 New York Times bestselling author of WONDER, hails this adventure series as "Mind-blowingly beautiful. . . . A must-read."

Think Star Wars meets Avatar: The Last Airbender!

The Five Worlds are on the brink of extinction unless five ancient and mysterious beacons are lit. When war erupts, three unlikely heroes will discover there's more to themselves—and to their worlds—than meets the eye. . . .

5W1: The Sand Warrior • 5W2: The Cobalt Prince • 5W3: The Red Maze • 5W4: The Amber Anthem • 5W5: The Emerald Gate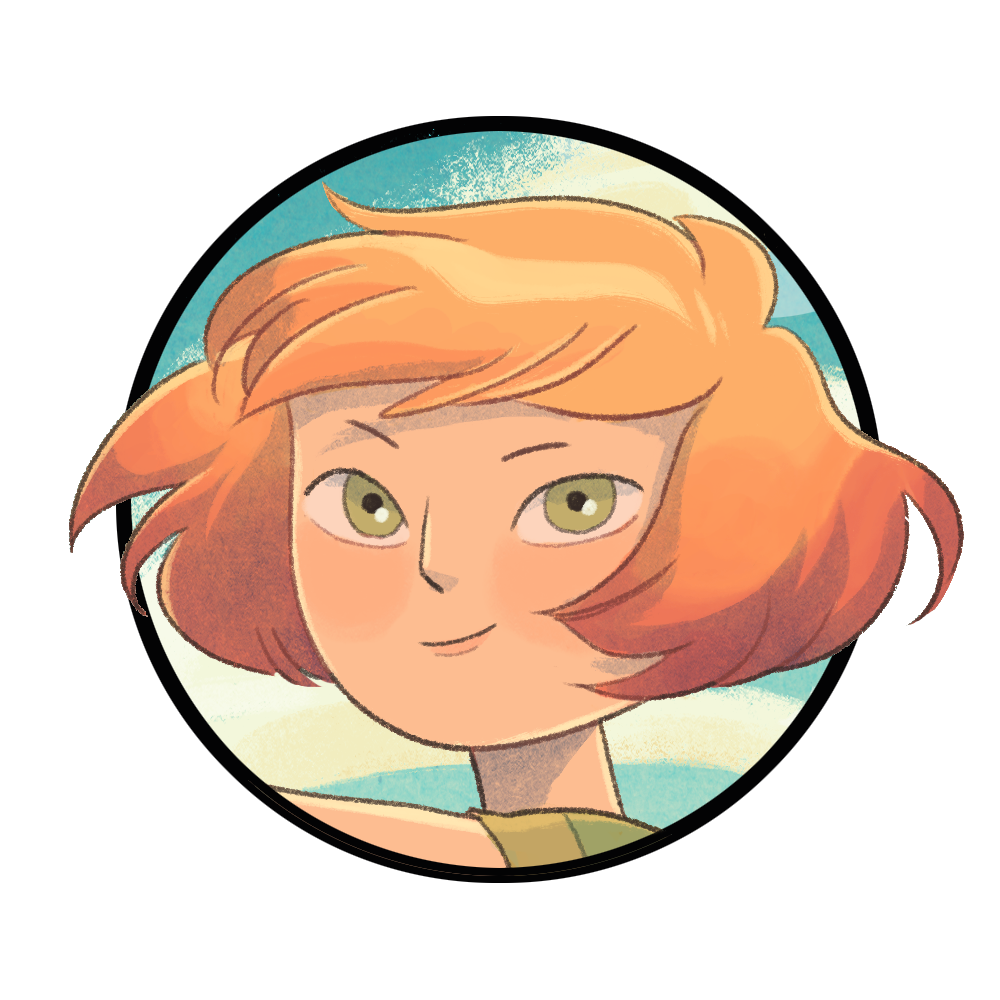 Oona Lee, the clumsiest student at the Sand Dancer Academy, is a fighter with a destiny bigger than she could ever imagine.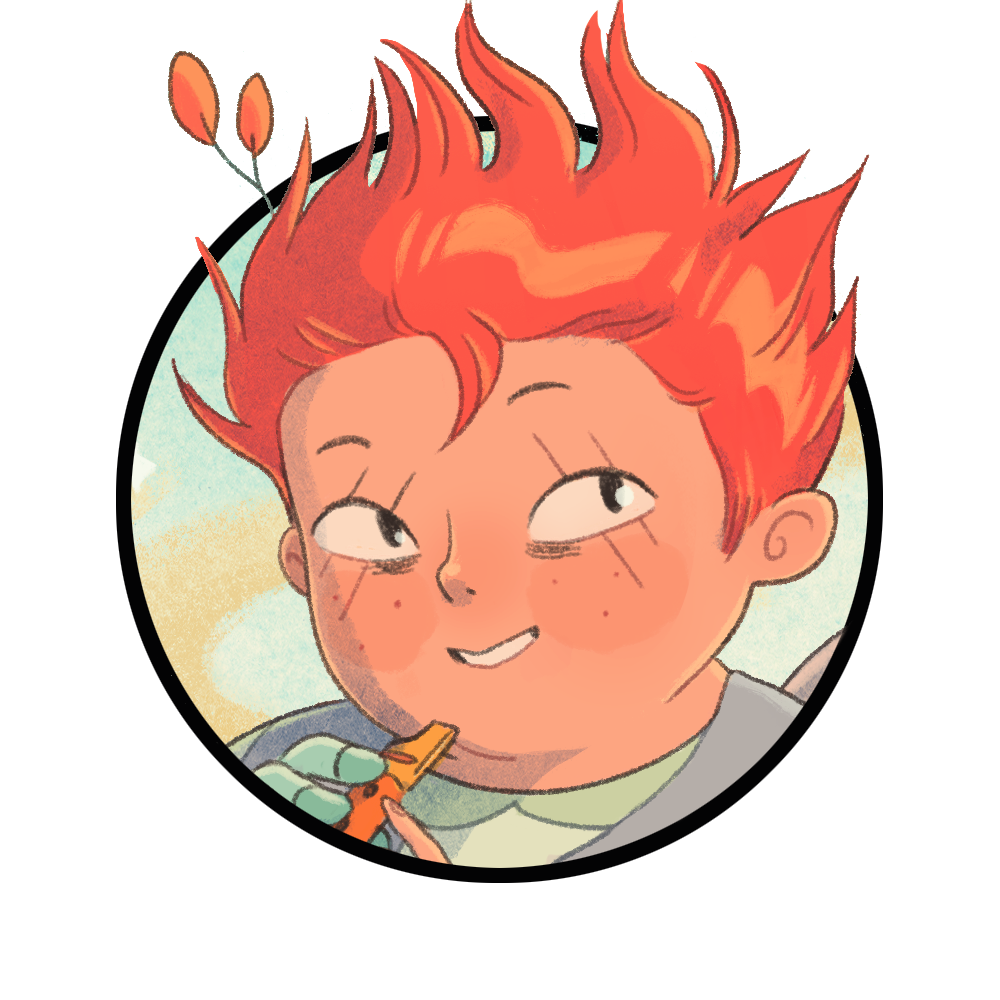 An Tzu, a boy from the poorest slums, has a surprising gift and a knack for getting out of sticky situations.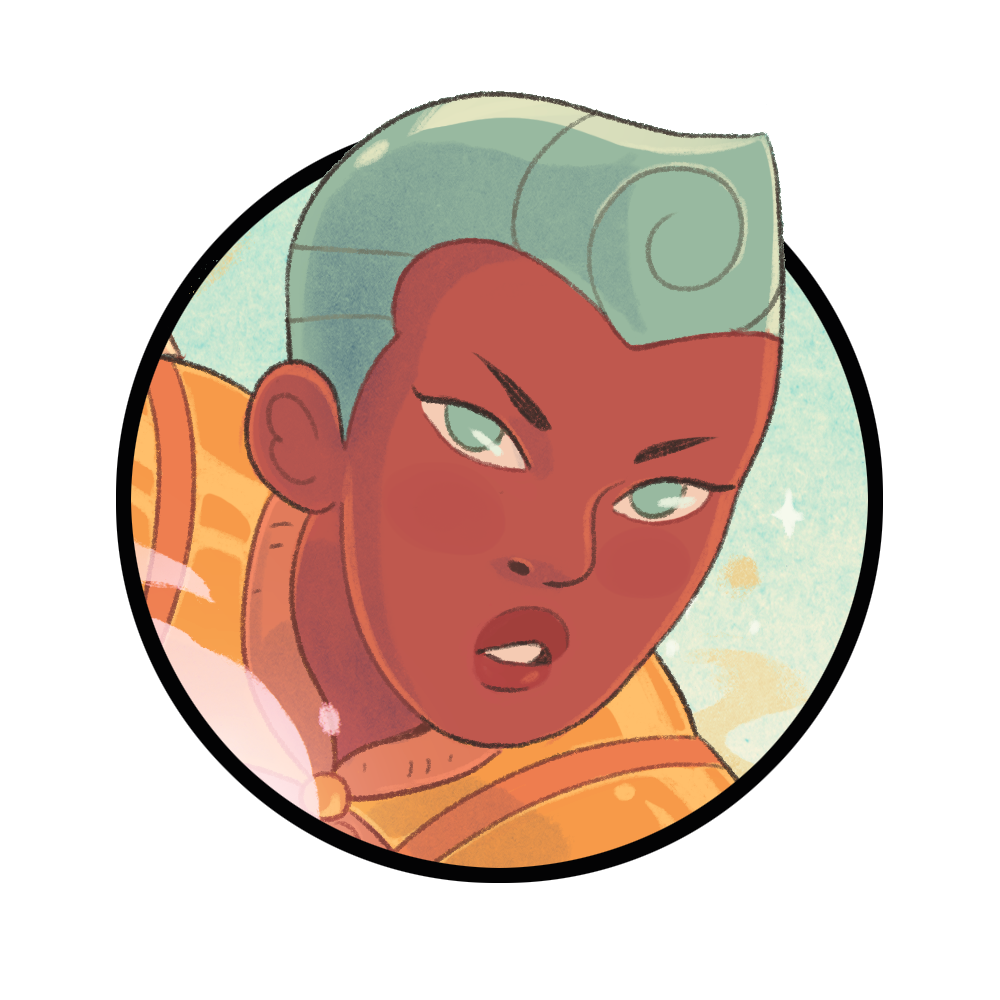 Jax Amboy is the star athlete who is beloved by an entire galaxy, but what good is that when he has no real friends?

When these three kids are forced to team up on an epic quest, it will take not one, not two, but 5 WORLDS to contain all the magic and adventure!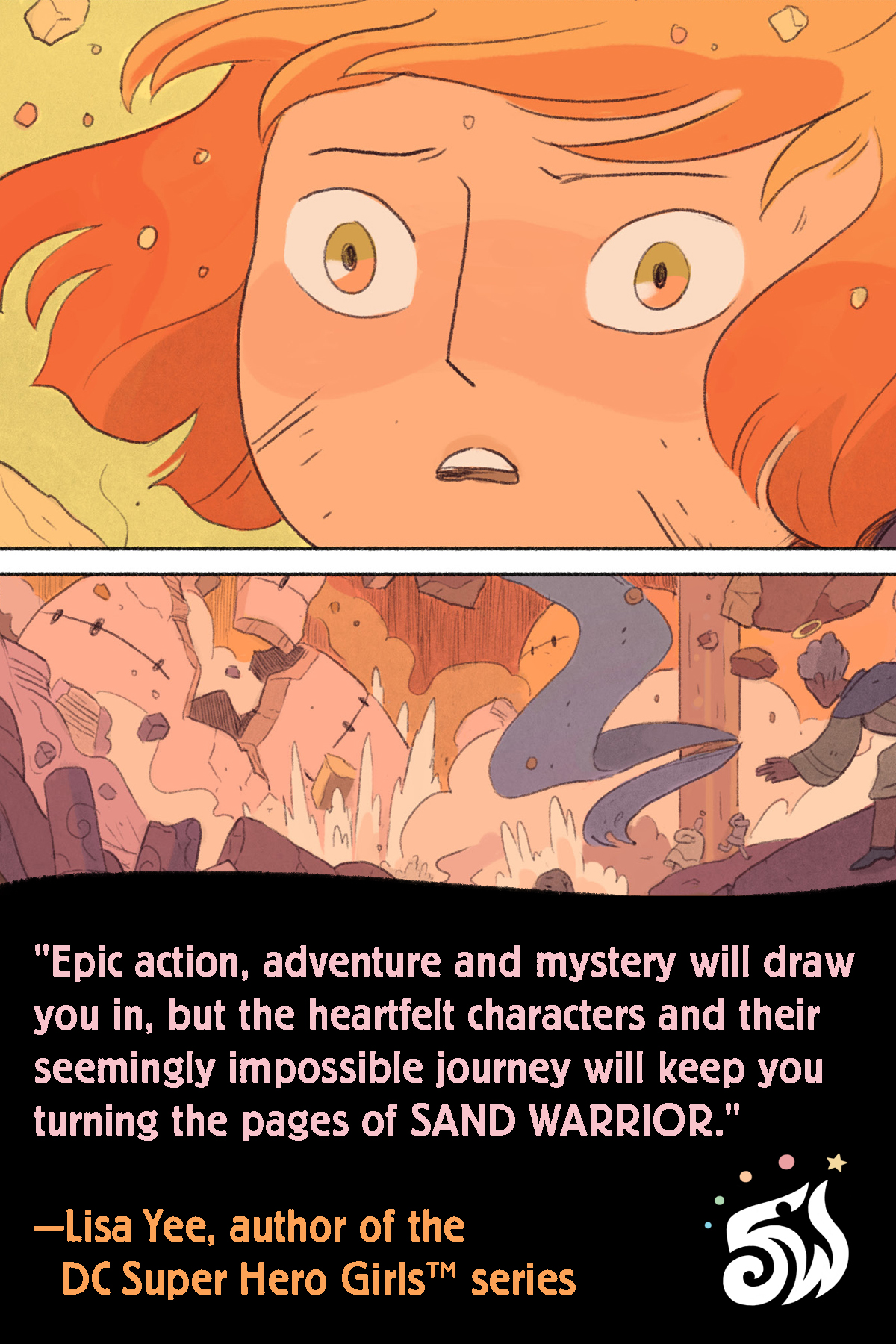 "A magical journey, as fun as it is beautiful!" —Kazu Kibuishi, #1 New York Times bestselling creator of AMULET

"Bang-zoom . . . a series that promises to be epic."—The New York Times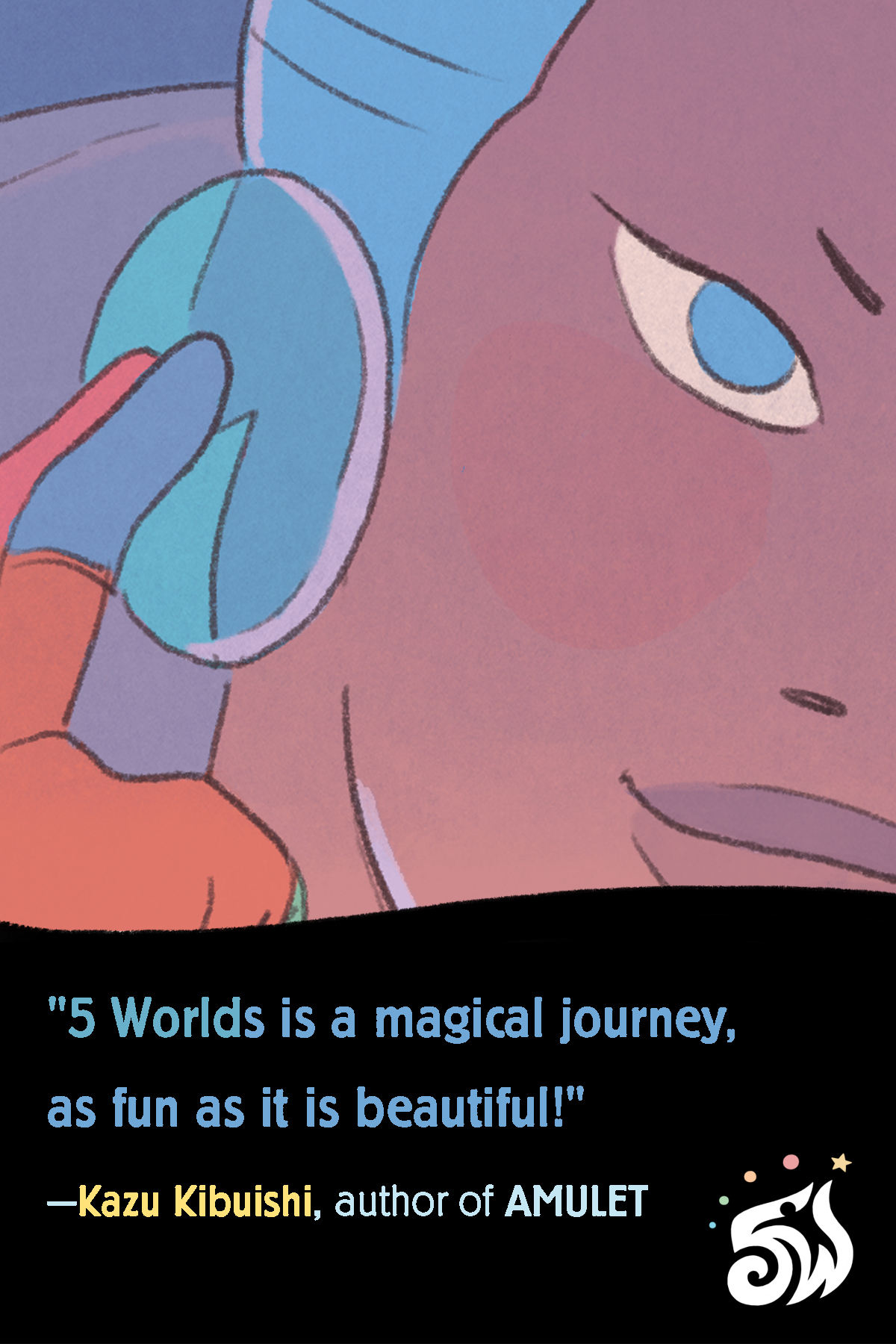 "This stellar team has created a gorgeous and entrancing world like no other!"
—Noelle Stevenson, New York Times bestselling author of Nimona

"Epic action, adventure, and mystery will draw you in,
but the heartfelt characters and their seemingly impossible journey
will keep you turning the pages."
—Lisa Yee, author of the DC Super Hero Girls™ series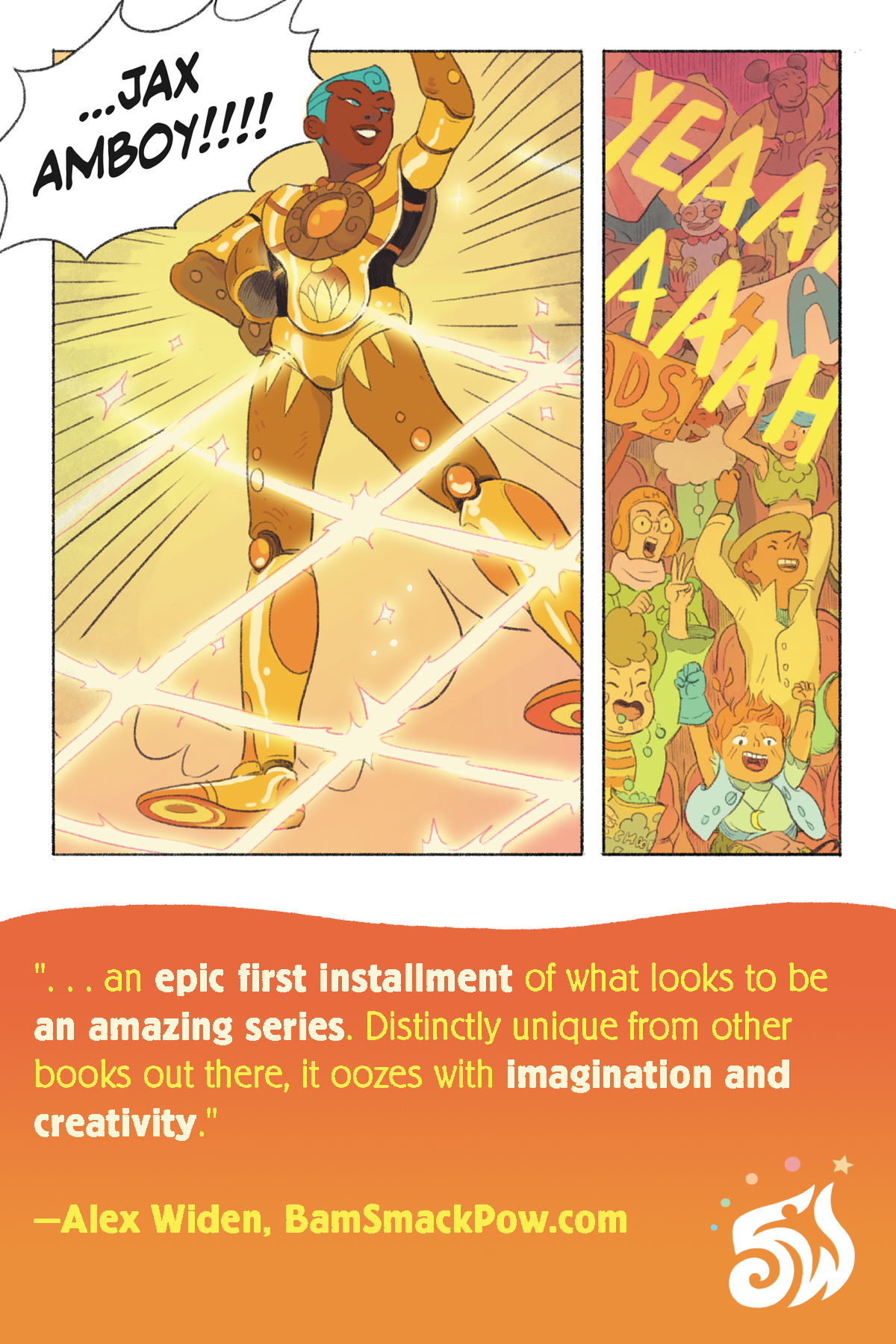 *
A Publishers Weekly Best Summer Book
A Junior Library Guild Selection
A New York Public Library's Top Ten Best Books for Kids 2017
Included in NPR's Guide to 2017's Great Reads
2017 Nerdy Book Club Award Winners for Best Graphic Novel
A Texas Library Association Maverick Graphic Novel Selection
*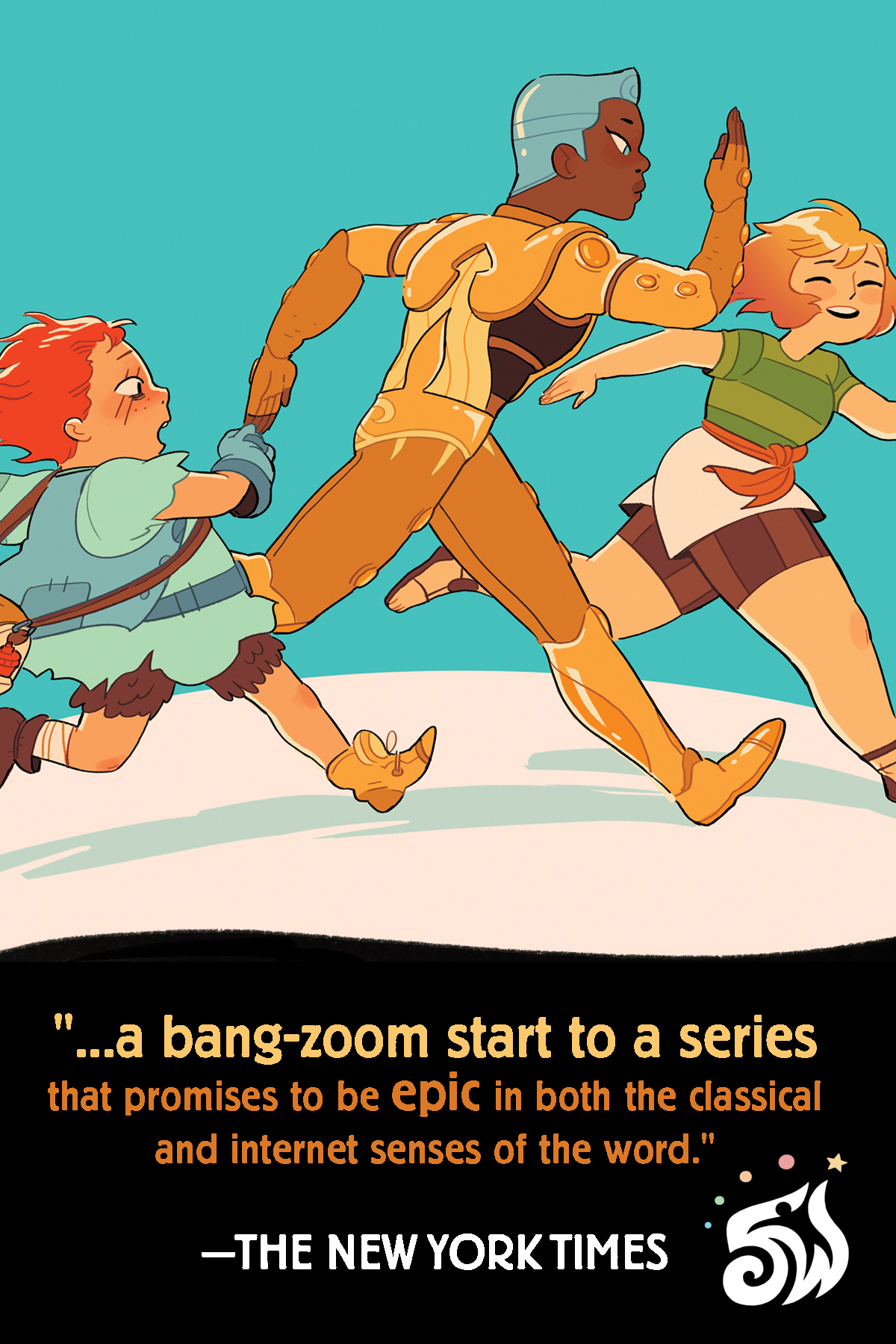 "With sensitive writing, gorgeous artwork, and riveting plot,
this is a series to keep an eye on."
—Booklist starred review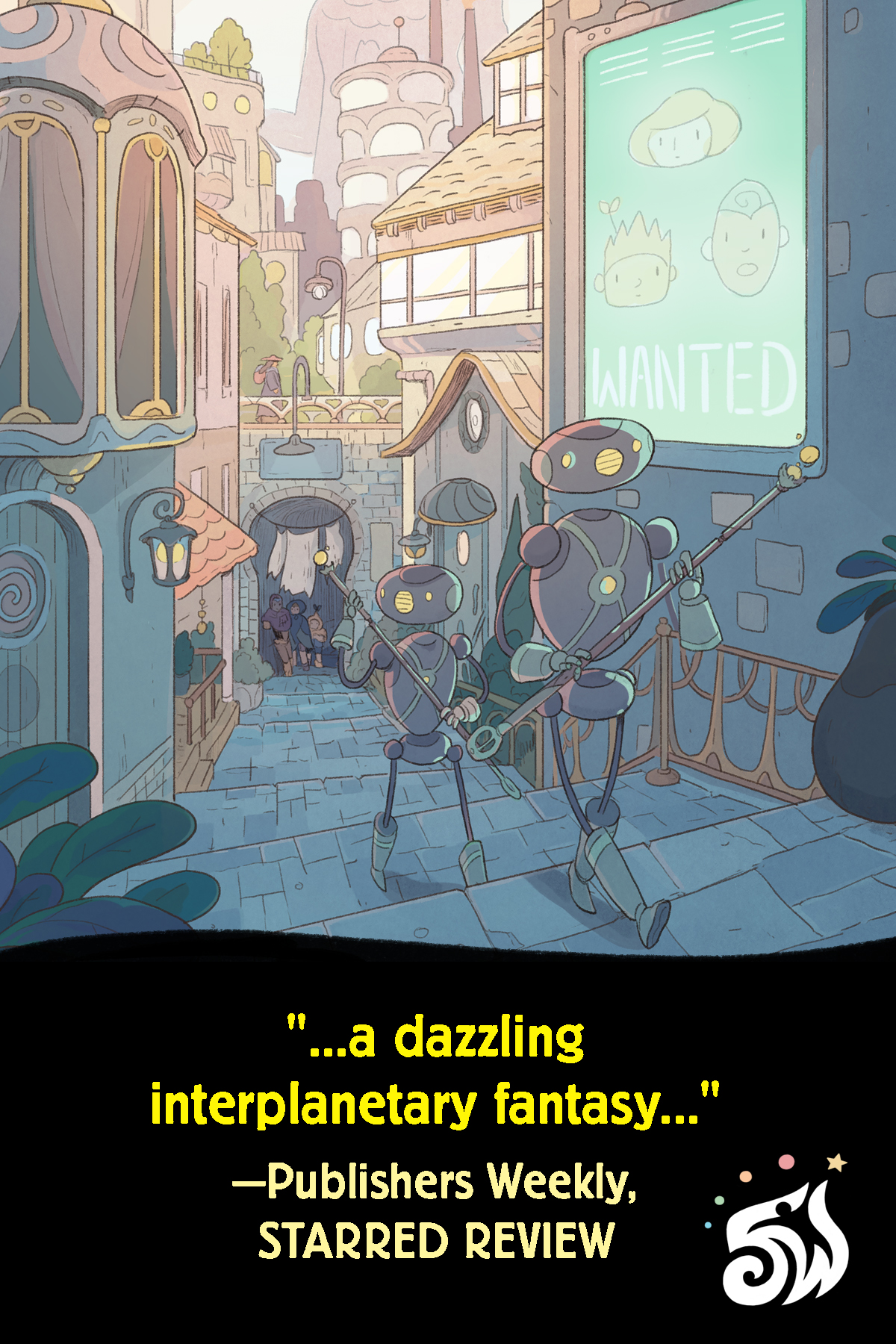 "In a dazzling interplanetary fantasy from the Siegel Brothers,
artists Bouma, Rockefeller, and Sun bring to life
the cultures, customs, and creatures of a lively new world that
will easily appeal to fans of Naruto or Avatar: The Last Airbender."
—Publishers Weekly starred review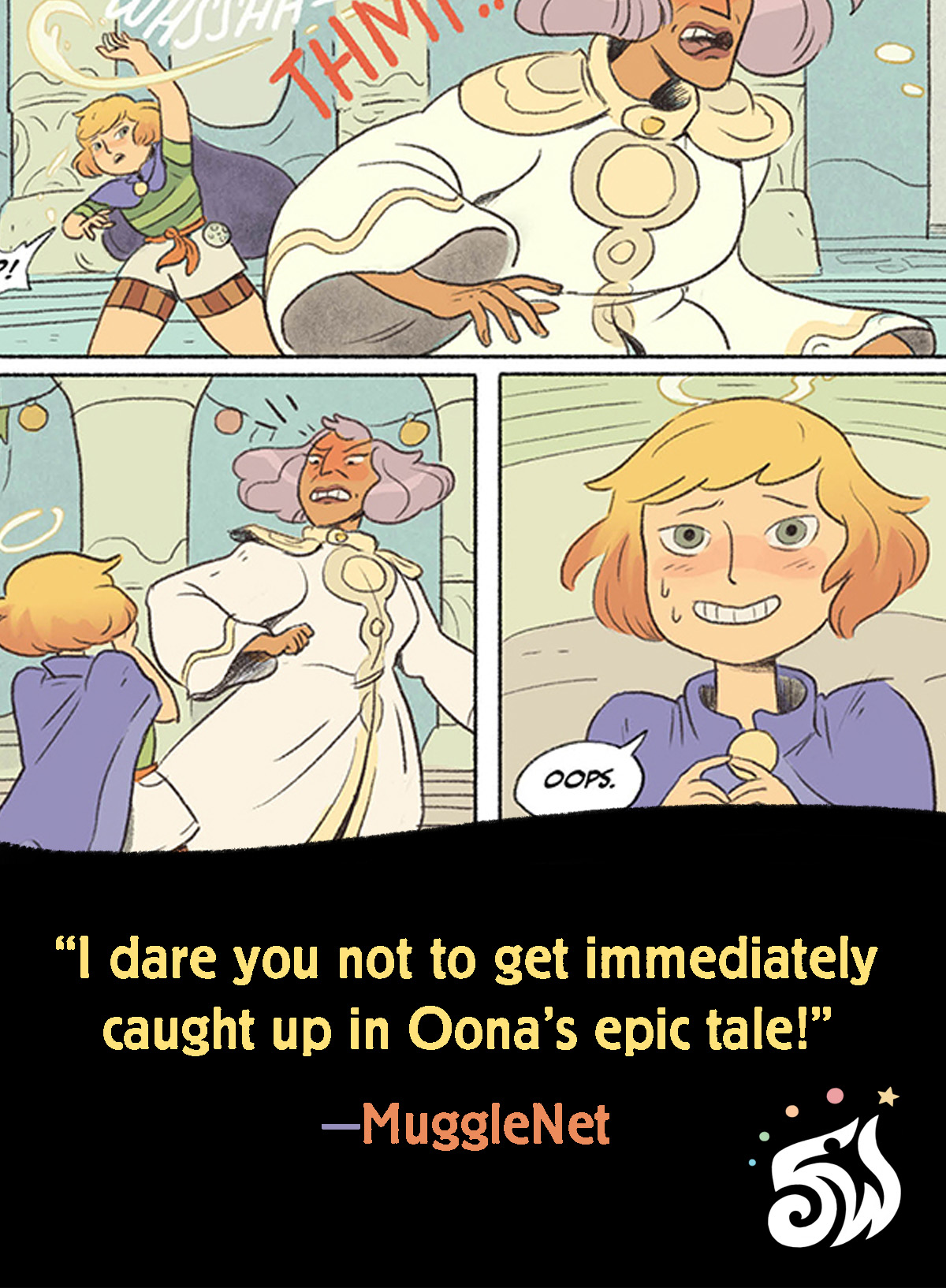 "This sweeping graphic-novel saga
features inventive world-building, with history, mythology,
and traditions naturally integrated into the narrative.
The installment ends triumphantly and tantalizingly;
readers will eagerly await book two."
—The Horn Book Magazine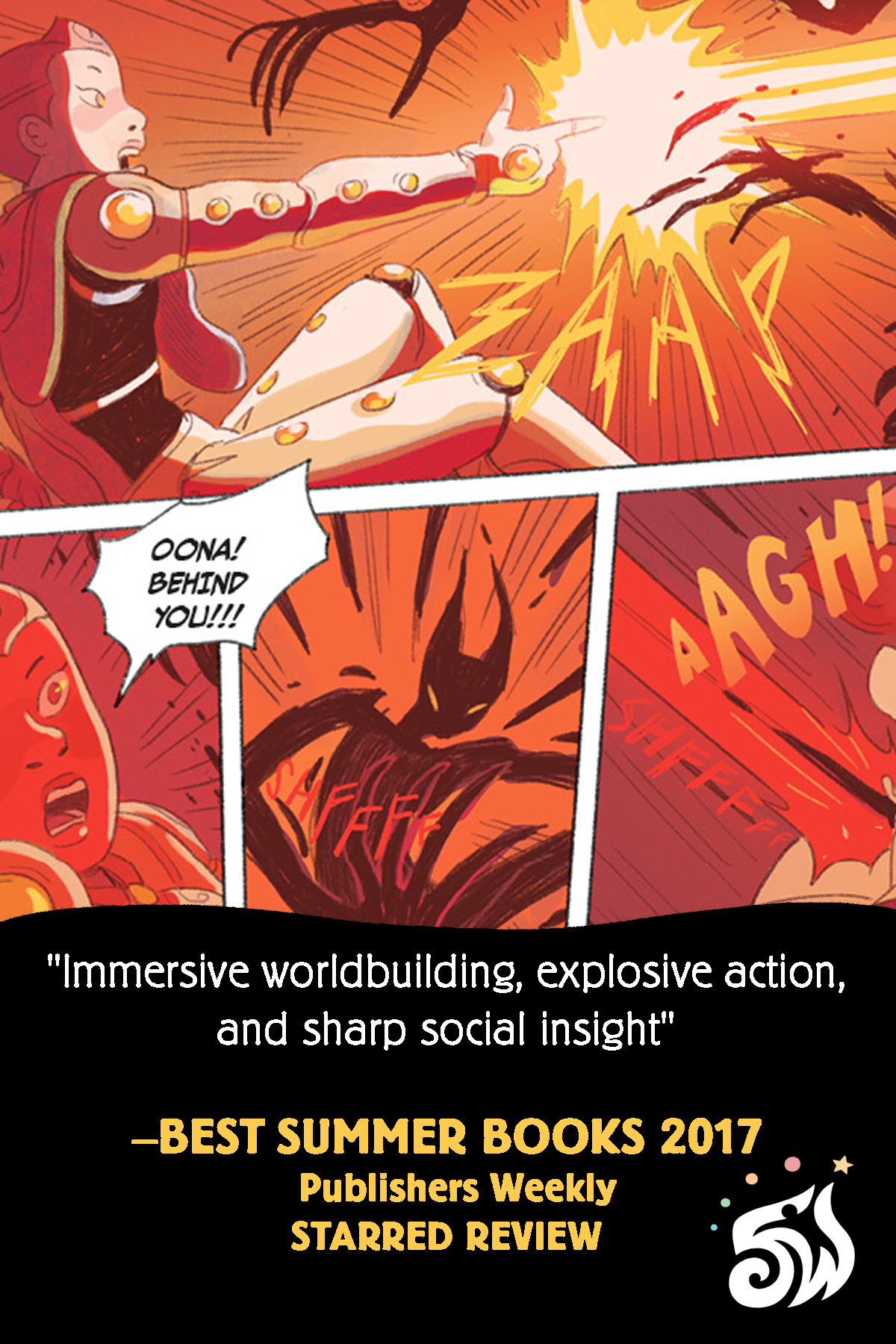 Age Range: 8 - 12 years
Grade Level: 3 - 7
Series: 5 Worlds (Book 1)
Paperback: 256 pages
Publisher: Random House Books for Young Readers (May 2, 2017)
Language: English
ISBN-10: 110193588X
ISBN-13: 978-1101935880
Product Dimensions: 6.1 x 0.6 x 9.1 inches
$18.99 USD | 978-1101935866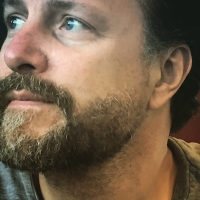 The final volume of FIVE WORLDS
brings the series to a thrilling conclusion!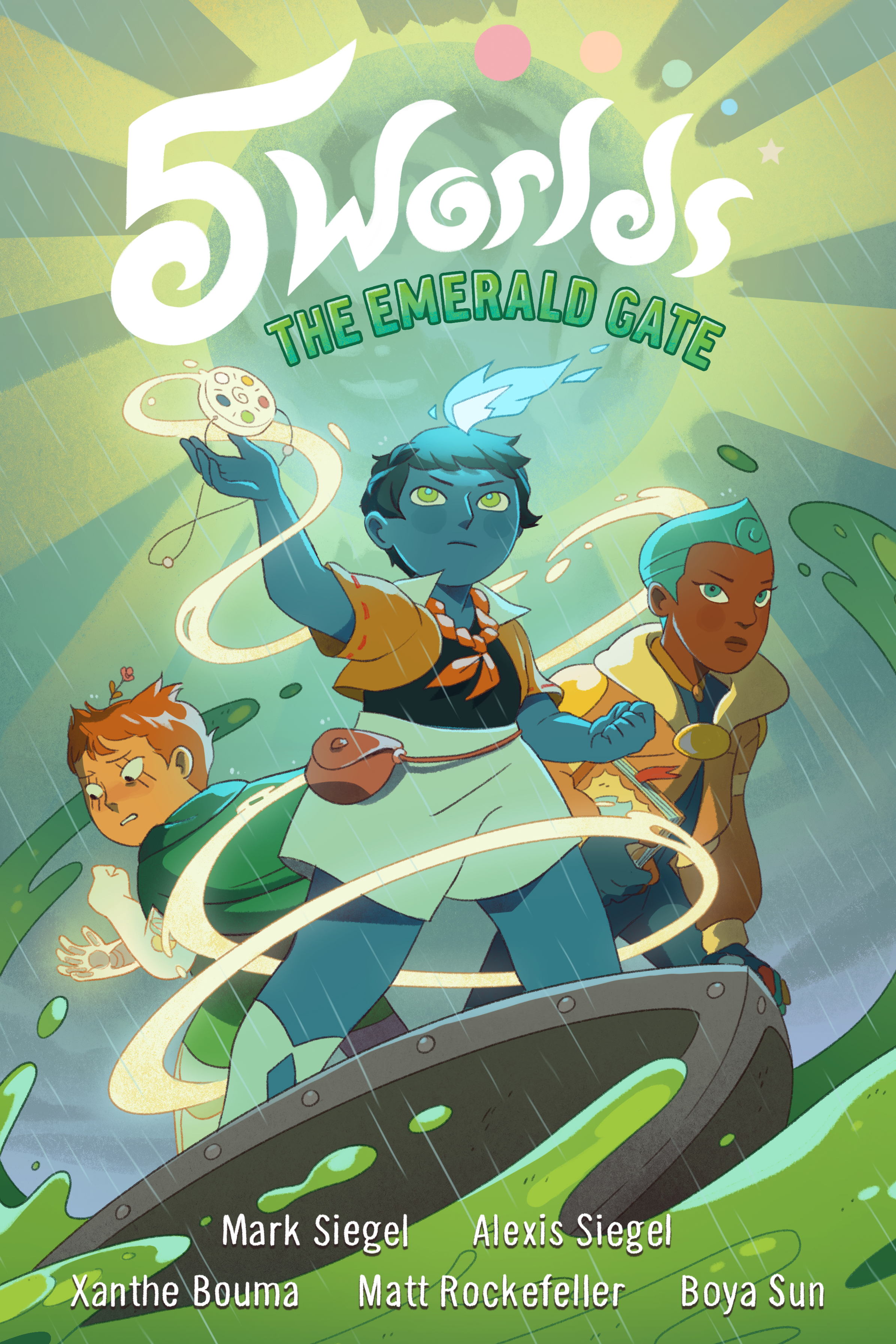 And a perfect gift for a creative young adult in your life:
TINY DANCER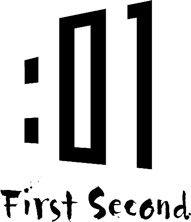 Great Graphic Novels
For Every Reader


AMAZING LINKS: