Mark Siegel
Mark was born in Ann Arbor, Michigan, and raised in France. He graduated from Brown and lives in New York.

Mark is the author and illustrator of several award-winning picture books and graphic novels, including Seadogs, Long Night Moon, To Dance, Moving House, and Sailor Twain, which author John Irving called "a gripping novel with compelling characters, enhanced by haunting, erotically charged artwork." Mark's latest project is the collaborative graphic novel 5 Worlds, an epic science-fiction series for young readers. The New York Times Book Review hails it as " . . . a bang-zoom start to a series that promises to be epic in both the classical and internet senses of the word. . . this is a capital-S Saga."
Mark is also the founder, and Creative and Editorial Director of First Second Books, Macmillan's graphic novel house. First Second offers an ambitious collection in every age category, in a wide range of themes and styles, with talent from all over the world. First Second has garnered an unmatched array of literary awards, starred reviews and bestsellers—including for the original works of National Book Award Finalist and Printz Winner Gene Luen Yang, and beloved bestselling titles such as This One Summer, Real Friends, Spill Zone, and many more. Mark has appeared before thousands of librarians and educators to speak about the graphic novel renaissance.

Mark has given lectures and workshops internationally and all around North America, for authors, artists, librarians, students, executives in many venues, at tradeshows, companies, Comic Cons, and animation studios, including Blue Sky, Dreamworks, Disney, and Pixar, for both creative and executives.
Recent Appearances
Date
Venue
Address
September 27, 2018
12:00am - 11:00pm
CxC - Cartoon Crossroad, Columbus Ohio
Downtown
Columbus, OH
More details to come!
July 19, 2018
9:00am - 9:00pm
San Diego Comic Con
Convention Center
San Diego, CA
July 18-22 • Panels info to come!
June 22, 2018
12:00am - 12:00am
American Librarians Association/ALA 2018
Convention Center
New Orleans, LA
ALA Convention! Details to come.
June 15, 2018
9:00am - 9:00pm
A2Caf — Ann Arbor Comics Festival
Ann Arbor District Library, 343 S 5th Avenue
Ann Arbor
June 15-17 in Ann Arbor, Michigan, where I was born! Signings, presentations, all kinds—including a special Friday presentation for librarians and educators. *FRIDAY, JUNE 15 11:00am-Noon A New Visual Literacy: Transform Your Classroom and Library with Graphic Novels Location: Hatcher Graduate Library (University of Michigan) *SATURDAY, JUNE 16 12:30-1:30 Signing Location: Ann Arbor District Library 2:30-3:30 How to make comics workshop Location: Robot Supply & Repair (115 E. Liberty St) *SUNDAY, JUNE 17 1:30-2:30 Signing Location: Ann Arbor District Library
May 9, 2018
6:00pm - 7:30pm
Kinokuniya NYC
1073 Avenue of the Americas
New York, NY
Come celebrate the launch of book two at one of the most beloved bookstores!
5W3
now available for pre-order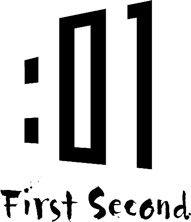 Great Graphic Novels
For Every Reader


AMAZING LINKS: