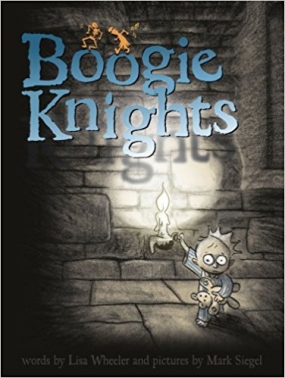 Boogie Knights
By Mark Siegel
Published by Simon & Schuster, Richard Jackson/Atheneum
Place: the castle
Time: late
Event: the Madcap Monster Ball,
the rockin'-est
knee-knockin'-est
beboppin'-est
party of them all.

It's impossible to sleep through.
Just ask the prince
Or his off-the-wall princess
Or any of their seven
(count 'em, seven)

Boogie Knights.
*
"A pitch-perfect Halloween-time poem...Siegel's tinted charcoal-and-pencil illustrations are charming and fun, and the energetic design is as movin' and groovin' as a Madcap Monster Ball should be." -- Kirkus Reviews, starred review

"Wheeler's rhythmic text is filled with taut rhymes, alliteration, and vivid images. The raucous verses detail the events and spirit of the upbeat party with lively zeal, while the narrative's wordplay makes it worthy of repeated readings...Siegel's sophisticated, graphic-novel-style artwork also demands a second look...[his art] cleverly underscore the plot elements and keep the pages interesting. Kids will eat this one up and beg for more." -- School Library Journal, starred review

"The cartoon illustrations perfectly catch all of the high-flying whimsy with small figures dancing and whirling across each double-page spread...readers will want to return so as not to miss any of the amusing details. Perfect for Halloween or any time the spirits need a lift." -- Booklist, starred review

*
Age Range: 4 - 8 years
Grade Level: Preschool - 3
Hardcover: 40 pages
Publisher: Atheneum/Richard Jackson Books; First Printing edition (August 5, 2008)
Language: English
ISBN-10: 0689876394
ISBN-13: 978-0689876394
Product Dimensions: 9 x 0.4 x 12 inches
$16.99 USD | 978-0689876394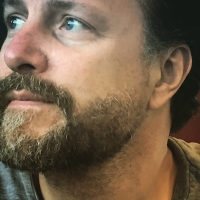 The final volume of FIVE WORLDS
brings the series to a thrilling conclusion!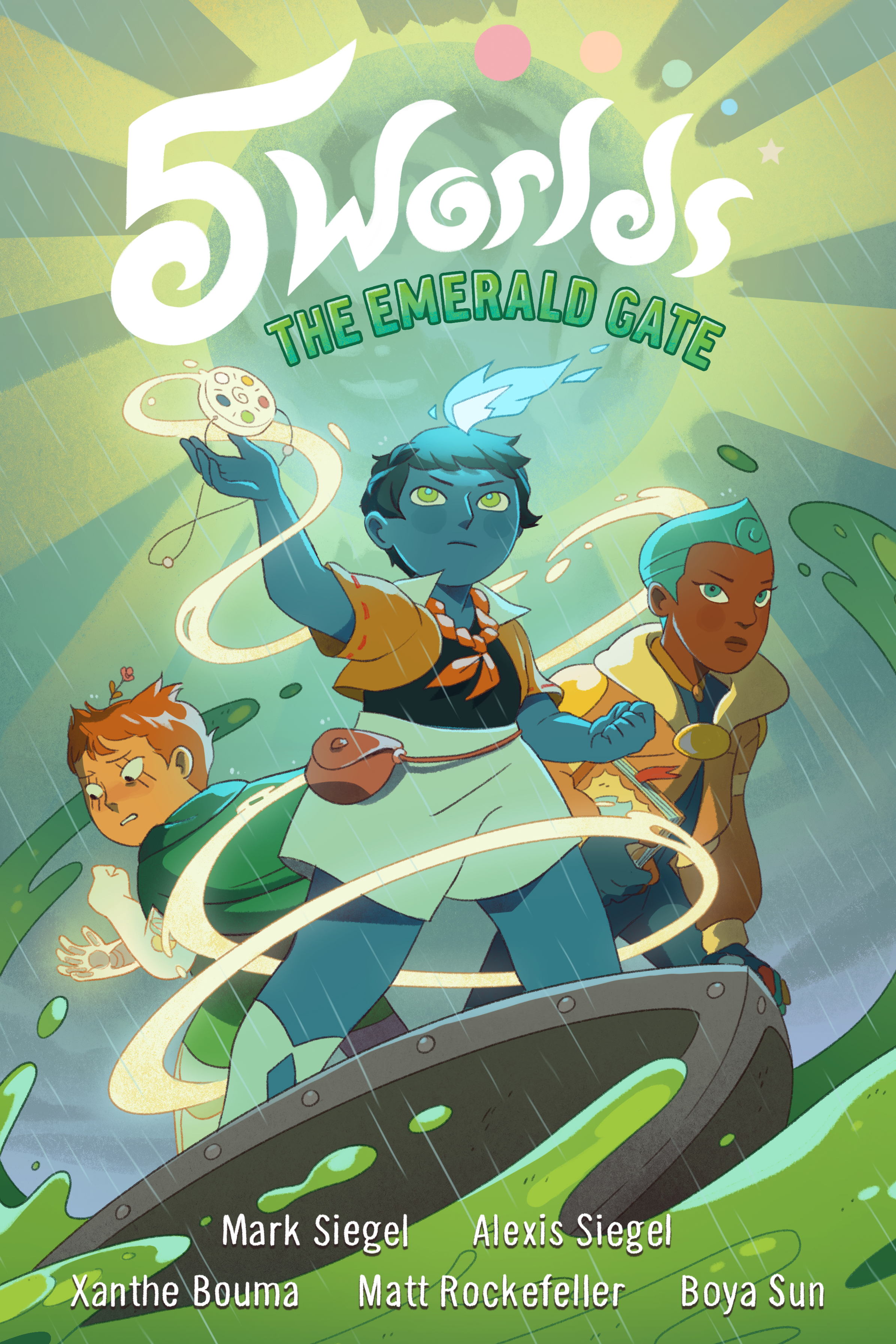 And a perfect gift for a creative young adult in your life:
TINY DANCER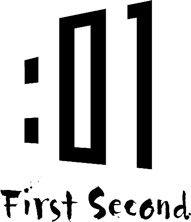 Great Graphic Novels
For Every Reader


AMAZING LINKS: