Animation
New 5 WORLDS test animation!
Apr 30, 2019
by Mark Siegel
New test animation by the great
Kamille Areopagita
!
You can order the first three books of the 5 WORLDS series
here
.
Crafting An Epic Comics Collaboration (Slashfilm interview)
Nov 17, 2018
by Mark Siegel
This fun interview with the great Rosie Knight includes special time-lapses and mini-movies about the making of 5 WORLDS—a nice share for any young or aspiring graphic novel creators...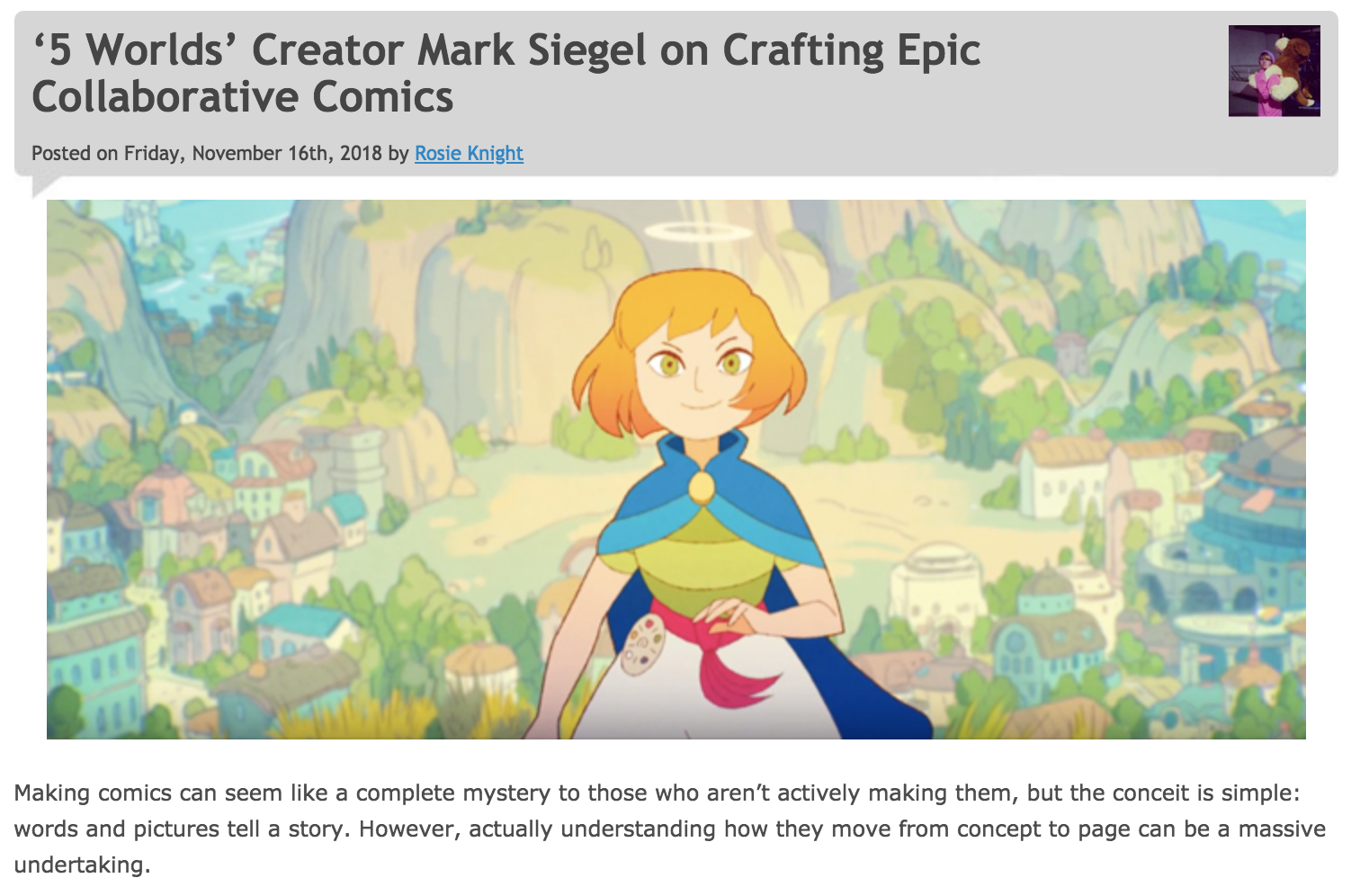 Bridging the Worlds of Comics and Animation
Aug 19, 2018
by Mark Siegel
[PUBLISHING]
BRIDGING THE WORLDS OF COMICS AND ANIMATION
People often assume that making a graphic novel is pretty much the same as making an animated movie; some people even use anime and manga interchangeably—or that people can seamlessly jump from one field to the other. Even though perhaps a screenplay bears similarities to a graphic novel script, a storyboard is only a very distant cousin to an actual comics page.