5 Worlds 2: Pub Day!
May 08, 2018
by Mark Siegel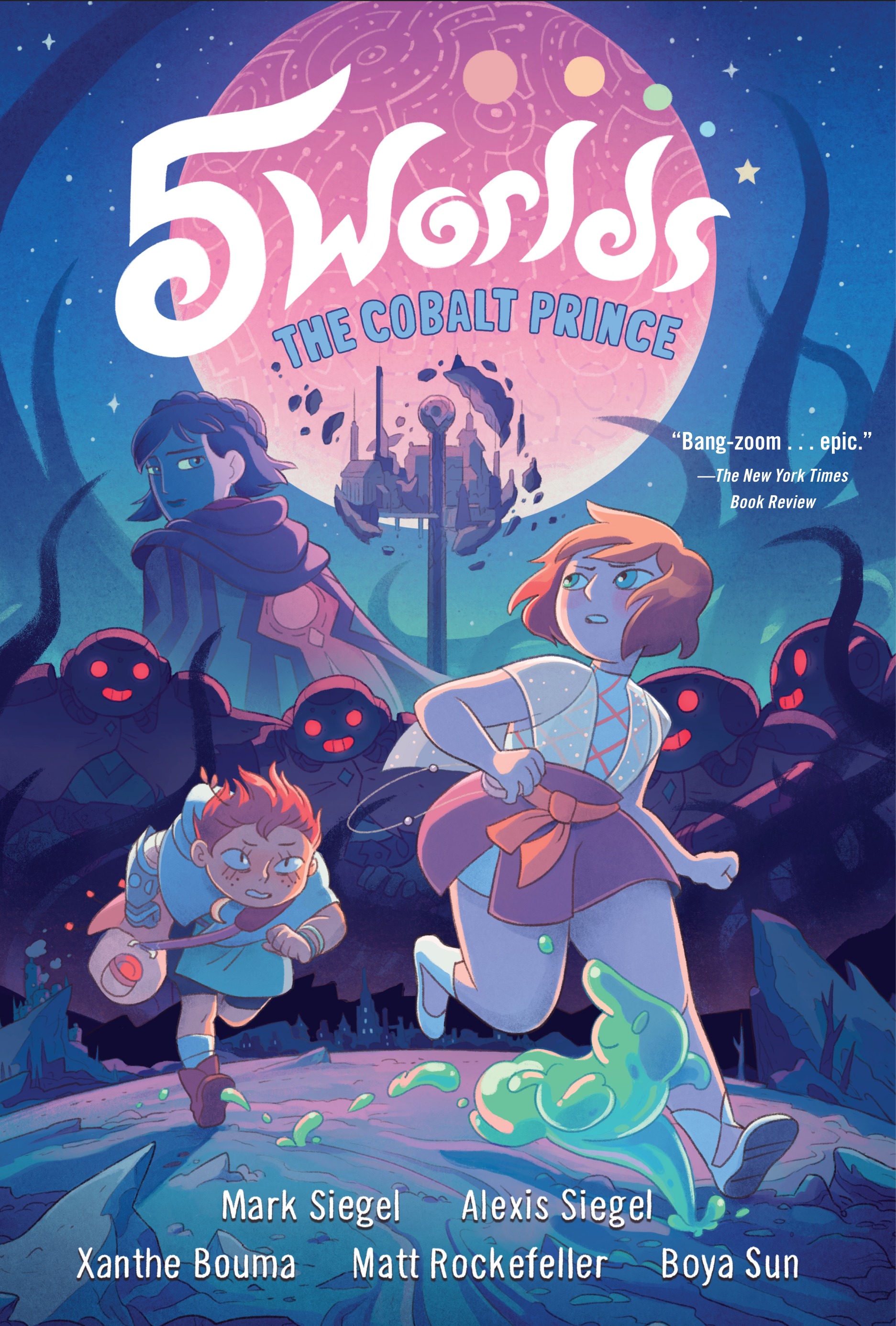 May 8th, 2018—5 Worlds, book two releases in the English speaking world. We dedicate this launch to our
re-readers.
But first, thank you to my teammates, Alexis, Xanthe, Matt and Boya, for journeying this far together. Who knew that fateful meeting at MoCCA in New York three years ago would have such durable friendship by this point?
We're in the midst of inks and colors on volume three, but it's nice to come up for air and enjoy today's birth. Producing a 250-page, full-color story every May is a tall order, even for a team of five. It's also a marvelous adventure, and a collaboration like none I've known.
The
5 Worlds
experiment is a gamble for all of us. We set out to tell a densely layered story, with a vast loom of world and character design, and themes that are intended to unfold over 1,250 pages. Within what is hopefully a riveting, world-hopping delight, filled with wonders, thrills, and mysteries—we are also exploring our shared humanity, and our place and service in the universe.
We're not just making the 5 Worlds series for readers—these are offerings to RE-READERS. And re-re-re-readers... We dream of crafting a story that gets better on the seventh reading! And one where each book reveals something about each previous book.
If you haven't already, hope you'll consider buying one yourself, or treating a young person you love to it.
And check out this fun swag! These are some of the items we offer at signings...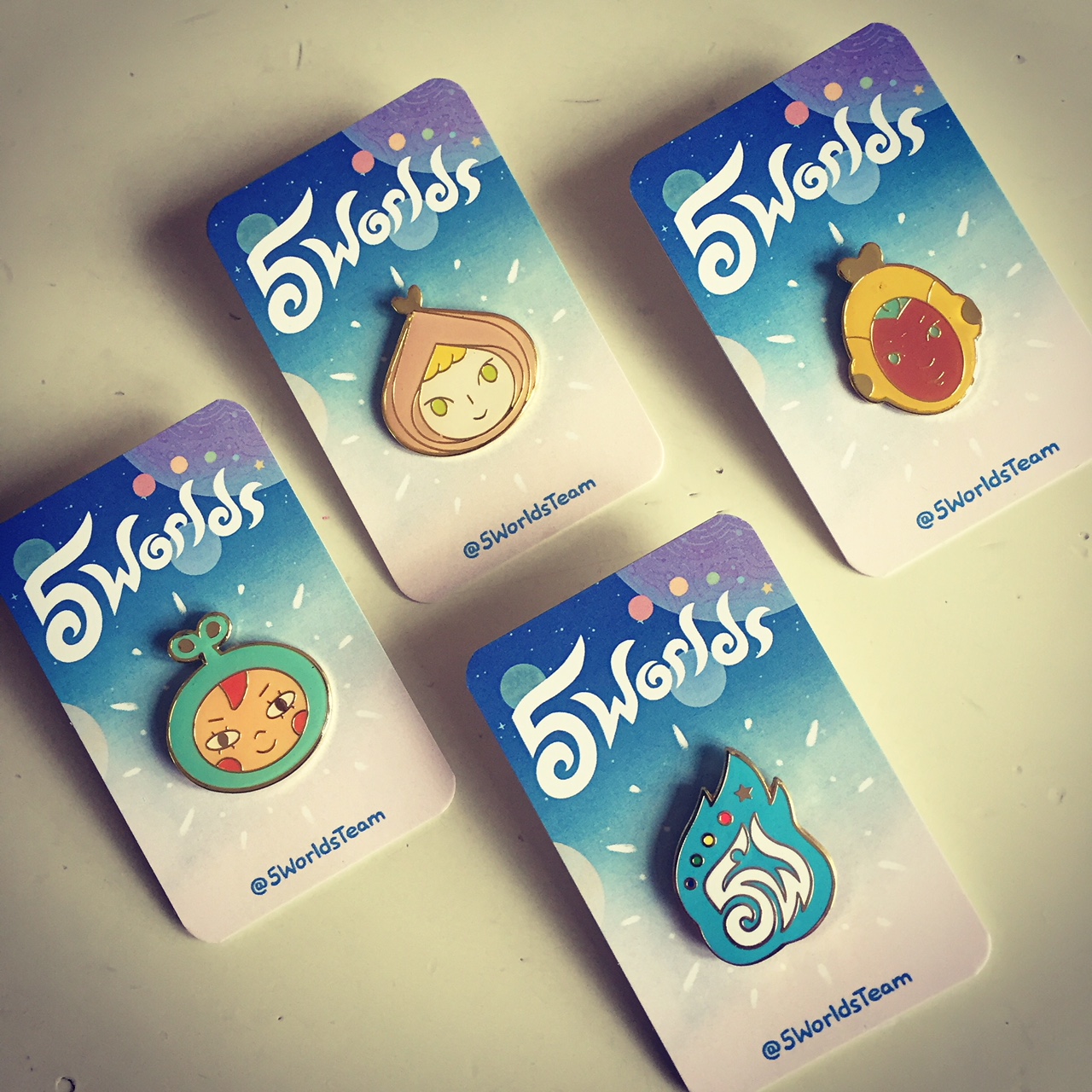 5 Worlds lapel pins, 2018 set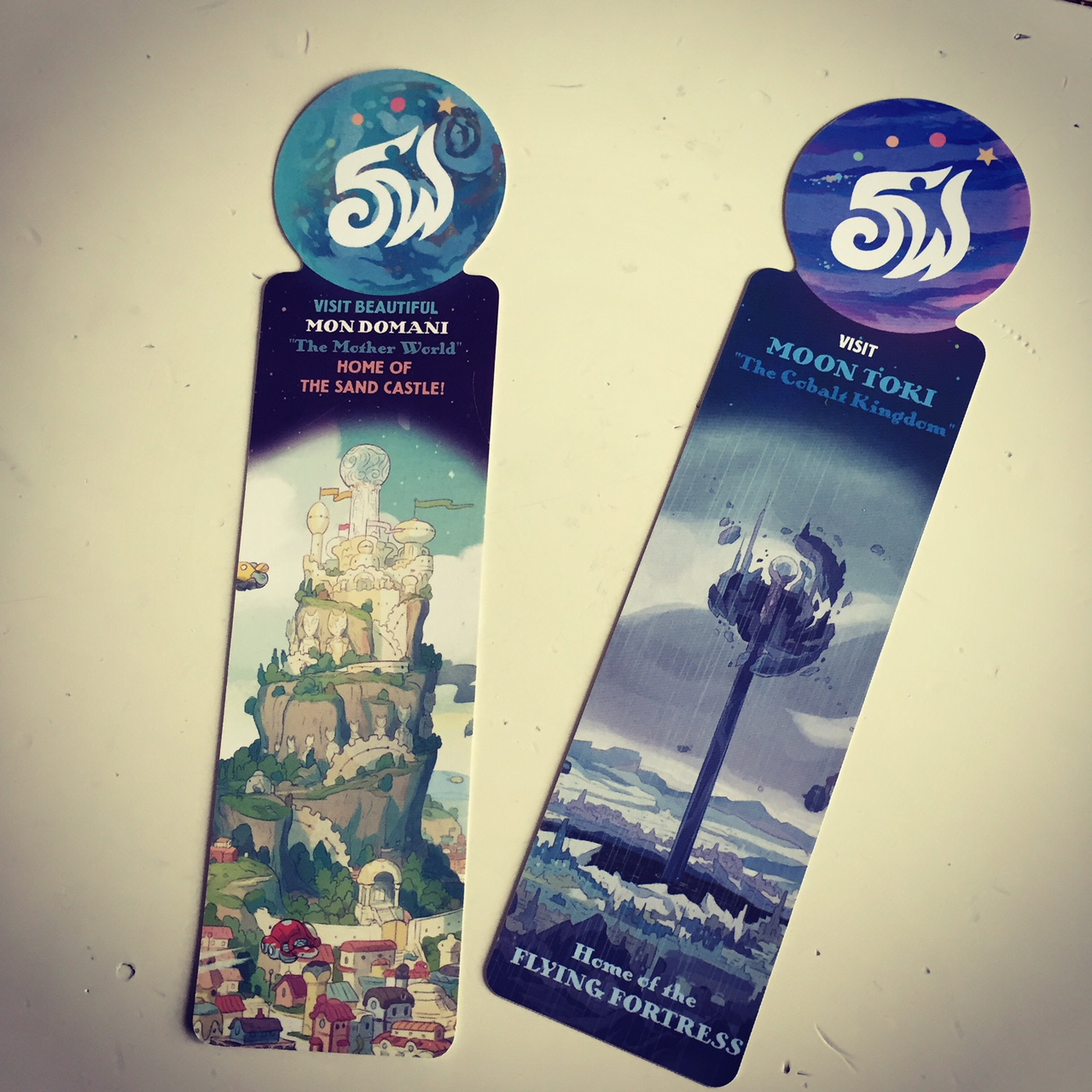 With 5W2, the second of our collectible bookmarks is out!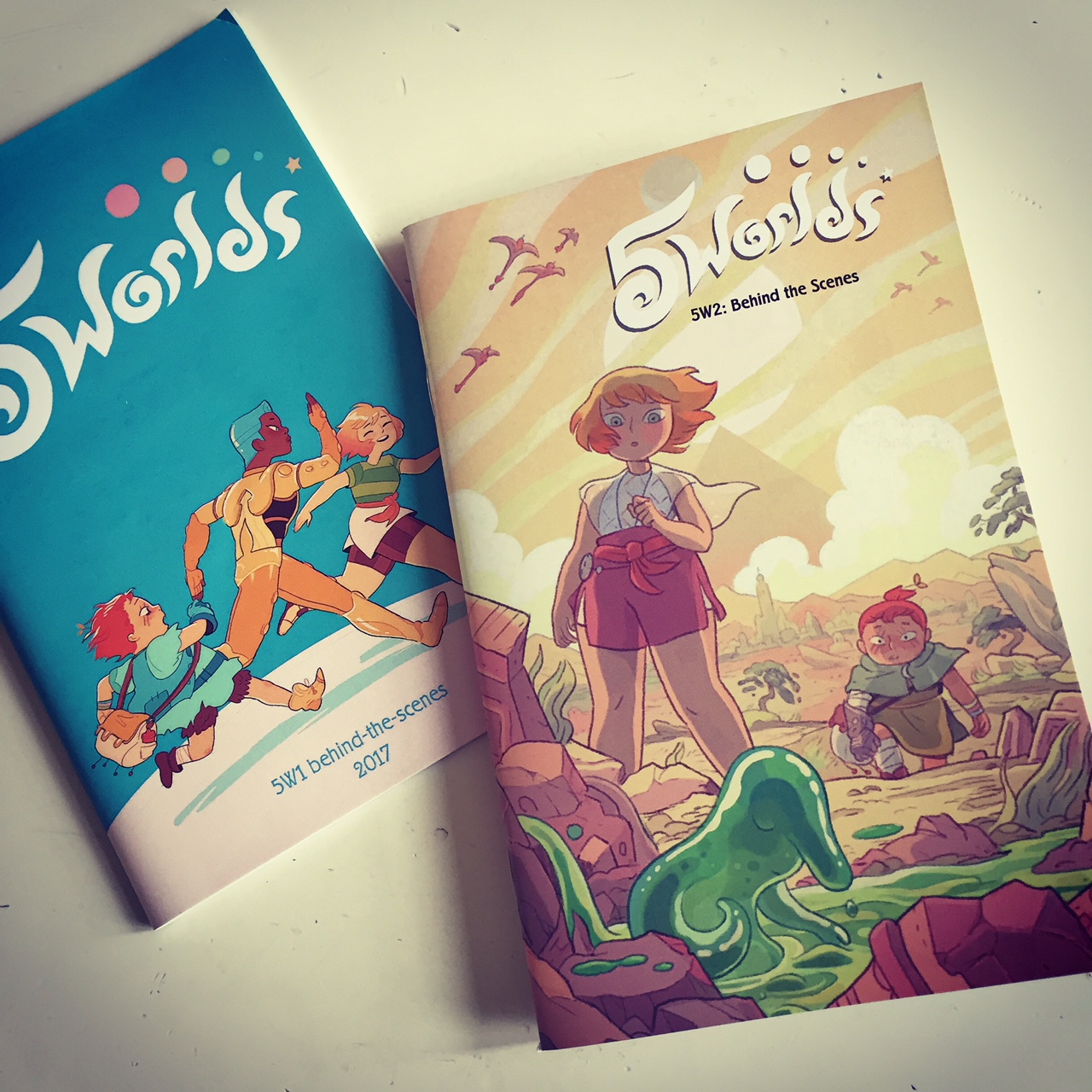 And the Behind-the-Scenes-'Zine reveals sketches and concept art of all kinds...
My first book ever
Apr 28, 2018
by Mark Siegel
I sometimes get asked when I started making stories. As far as I know, my first actual book was this one, at age five...