Reach and Stretch: Friends of the Creative Life
​​​​​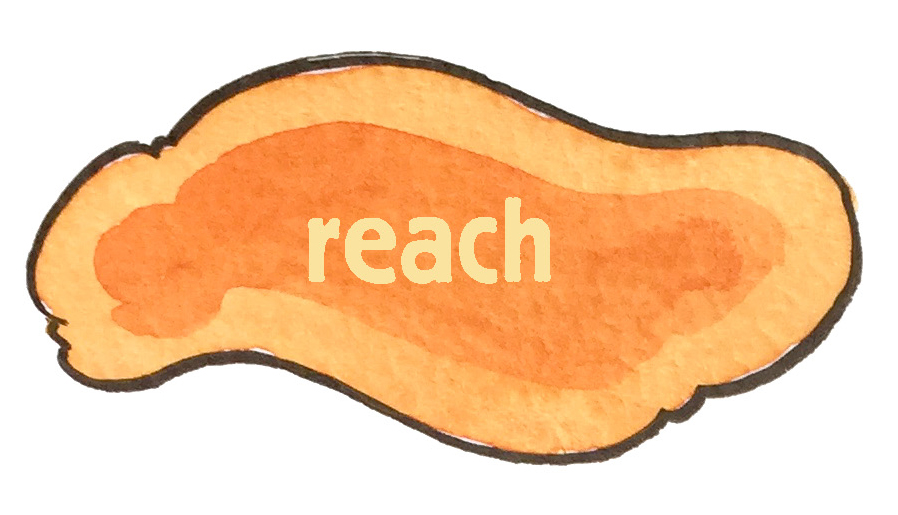 SEVEN VITAMINS FOR THE CREATIVE LIFE
Call-over 3 of 7: REACH and STRETCH, Friends of the Creative Life
Staying in what I'm good at can lead to atrophy. And boredom.
Development in any practice, from art to science to athletics means going from stages of confidence and prowess to feeling like you're starting from scratch all over again. By the end of a long project, I often feel capable and self-assured; at the start of a new project I often feel like I don't remember how to draw, or write, or paint anymore. It's uncomfortable to the ego, but it's a sign I'm heading for some growth and development.
To keep evolving I need to welcome this discomfort and put myself into projects that will cause me to reach, to stretch beyond what has become easy for me; and sometimes even resist a tempting offer…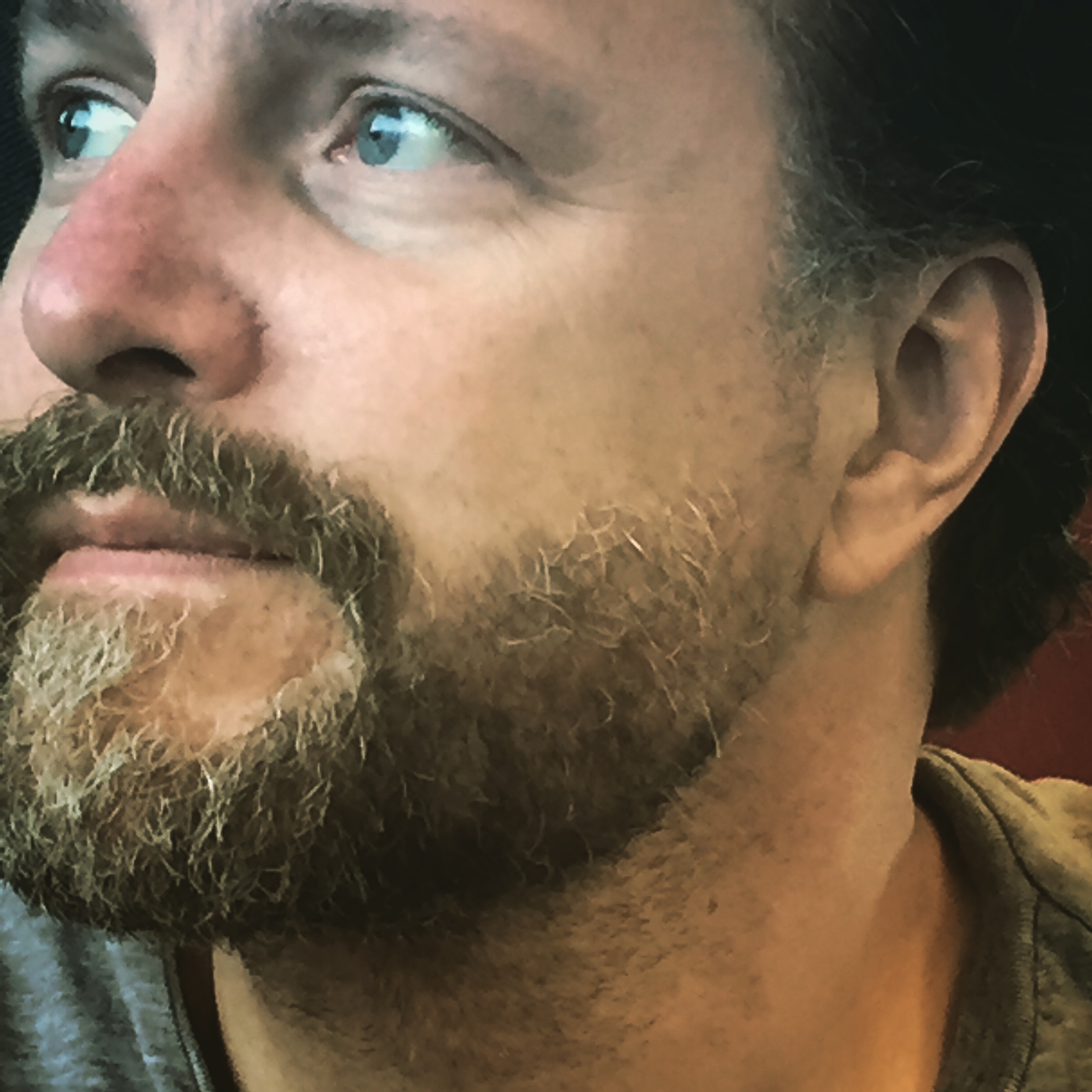 After a dozen years of rejection letters I finally got my first break in publishing: to illustrate a picture book called Seadogs, An Epic Ocean Operetta, by Lisa Wheeler.


The editor was the legendary Richard Jackson—forever my Captain Jax—who launched such luminaries as Judy Blume, Brian Floca, Chris Raschka, Nancy Farmer, and many others.

Jackson had seen an unpublished comic of mine, and asked me if I'd like to have a look at Wheeler's script for a kind of Gilbert & Sullivan set in a dog world, and "do Tintin on it." My heart leapt. I went home from work that day and spent the entire night working up a sample, and turned it in the next morning, and got my first picture book contract.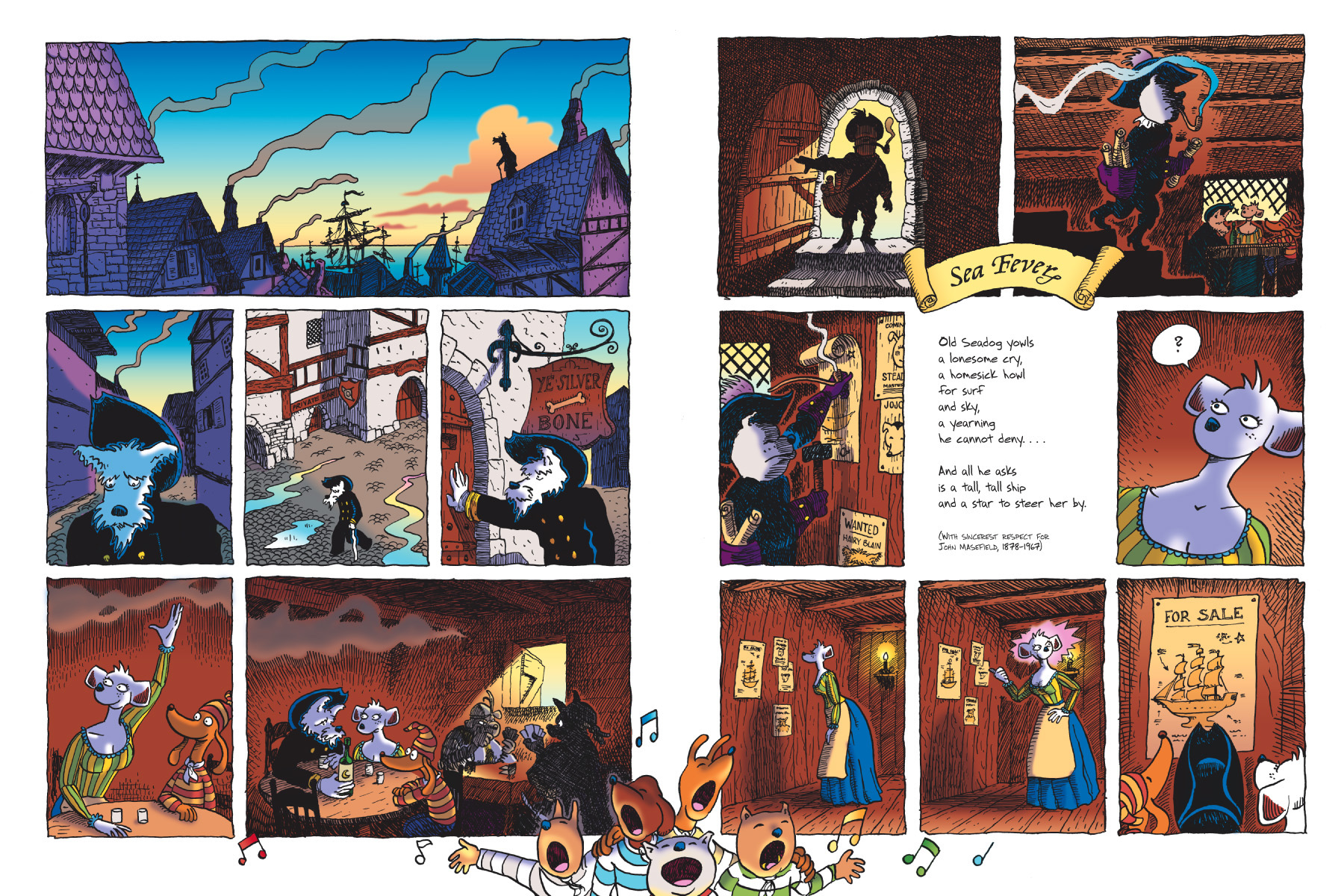 The book did well, and even won the Texas Bluebonnet Award. Soon after, I had three different offers come my way from other editors . . . to do doggy cartoon books.
Now don't get me wrong, I love doing doggy cartoons. And I needed money. And I really wanted to continue making picture books. But I could suddenly see years of being that guy who does the doggy cartoons.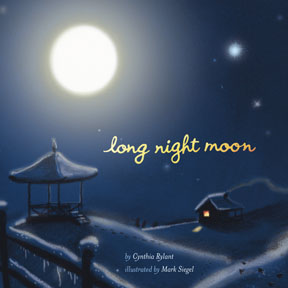 Thankfully my next two projects were radically different. Long Night Moon with editor Kevin Lewis. And To Dance, back with Dick Jackson.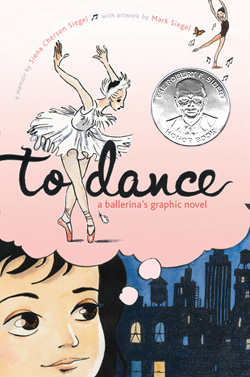 For the sake of my own human development, I seek people and endeavors that challenge me. If I stay in what I think is possible for me, or only in what seems safe or reasonable at my current level, I'll fix myself there.
That's why I believe in the need for impossible dreams. (*)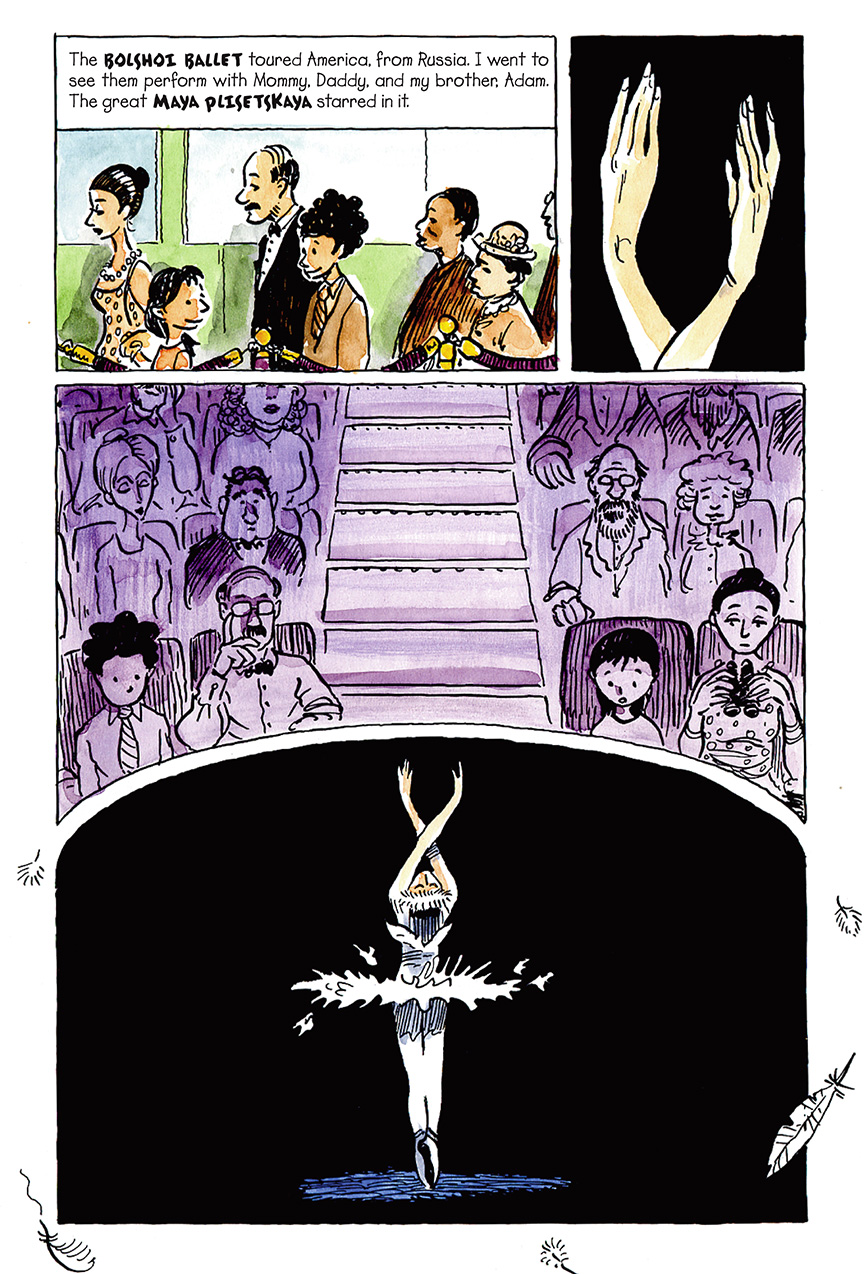 To Dance is a memoir of ten years of my wife Siena's life in the ballet world. As a young, pre-professional dancer at New York's School of American Ballet, she was in hundreds of performances at Lincoln Center with the likes of Mikhail Baryshnikov, Suzanne Farrell, and Gelsey Kirkland, under the direction of the legendary George Balanchine himself.
This was a reach for me, and a major stretch outside my comfort zone. There's the fact ballet is hard to portray in static images. To convey both the fluid movement and accurate positions and anatomy is not easy! I opted for a loose watercolor and ink style that could allow for both—but Siena was constantly pointing out I had to correct kneecaps and ankle turnout and such things. But getting that right couldn't be at the expense of the feeling, the mood of a dance.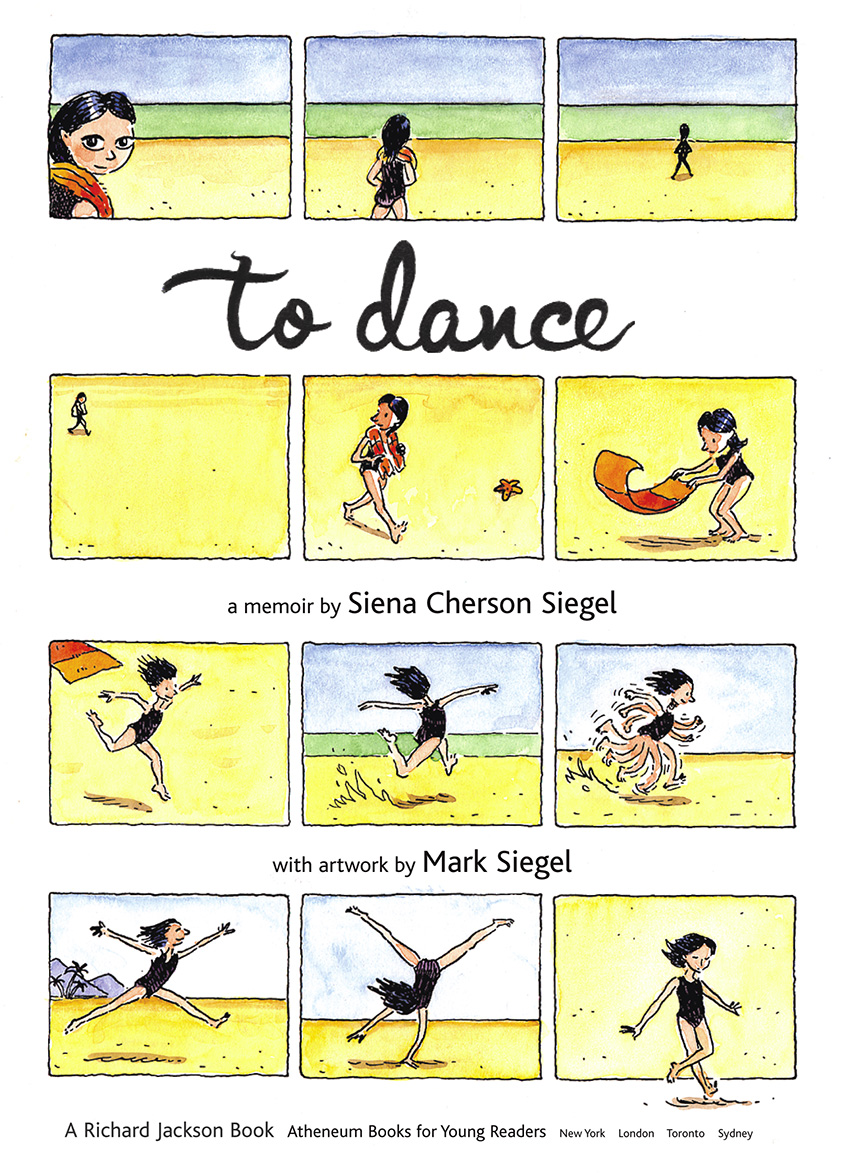 And then there was ballet itself!
To begin with, I didn't naturally warm to ballet. I found the stories silly, and didn't know how to 'read' a ballet. So Siena took me by the hand to a number of performances and videos, and taught me a thing or two—enough reference that I could begin to better appreciate what I was seeing on stage. Eventually I found an entry point: for me that 'Aha!' experience was Symphony in C. It electrified me, it moved me, it transported me. I walked away from it knowing the kind of feeling that gets a person hooked on ballet.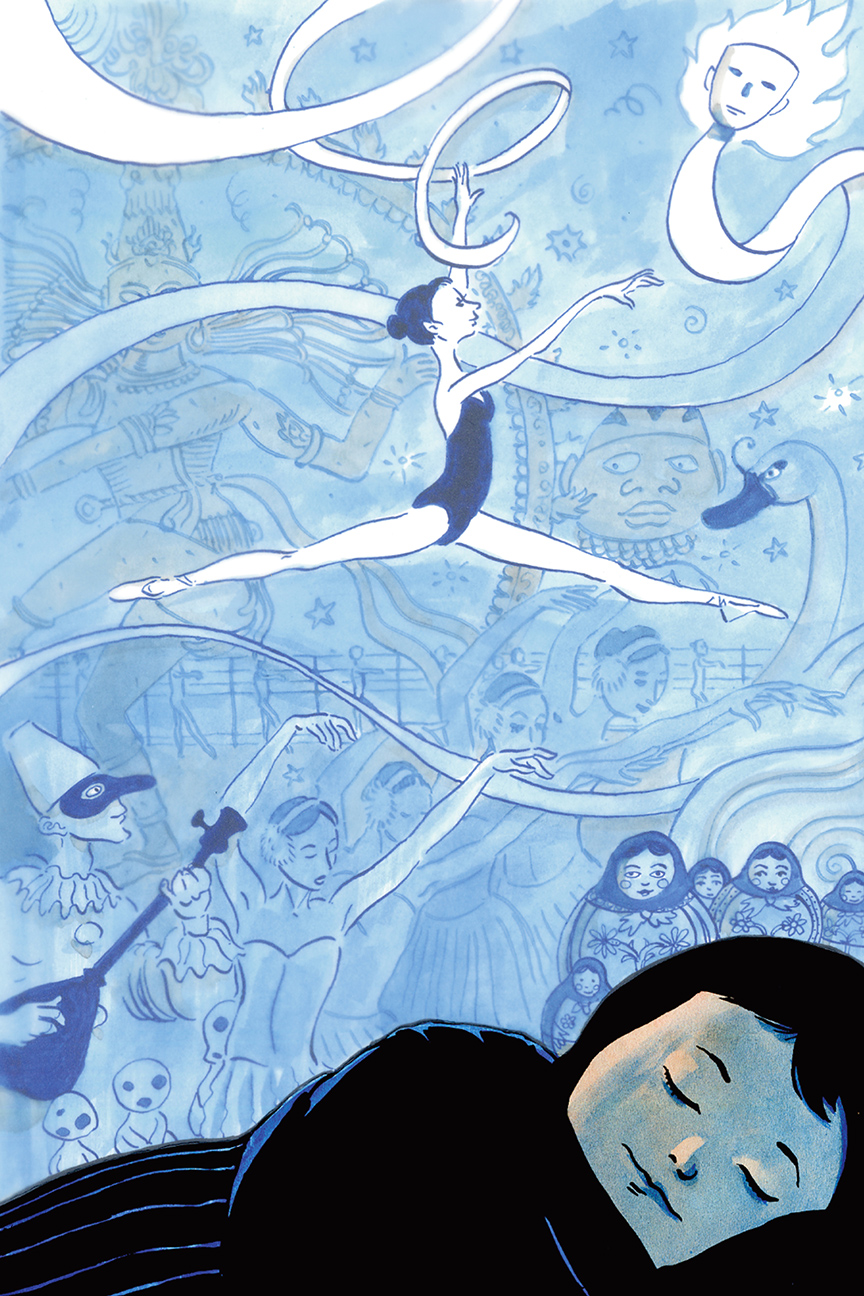 The project was a stretch for Siena, too. She didn't naturally warm . . . to comics! So she made a similar journey. We were learning each other's language in a sense. She had to find her entry point into the medium of the graphic novel—to be moved, to be transported by one, to get it about comics. I think for her Marjane Satrapi's Persepolis was that first entry point. Marjane's work did for a great many readers.

It's like we have our own favored medium, which could be dance or music or novels or comics or movies—but some works escape their particular "geekdom" and connect with humans universally. Whether you're into comics, or into ballet, doesn't matter anymore; they touch our soul, even if they're not in our prefered form of expression.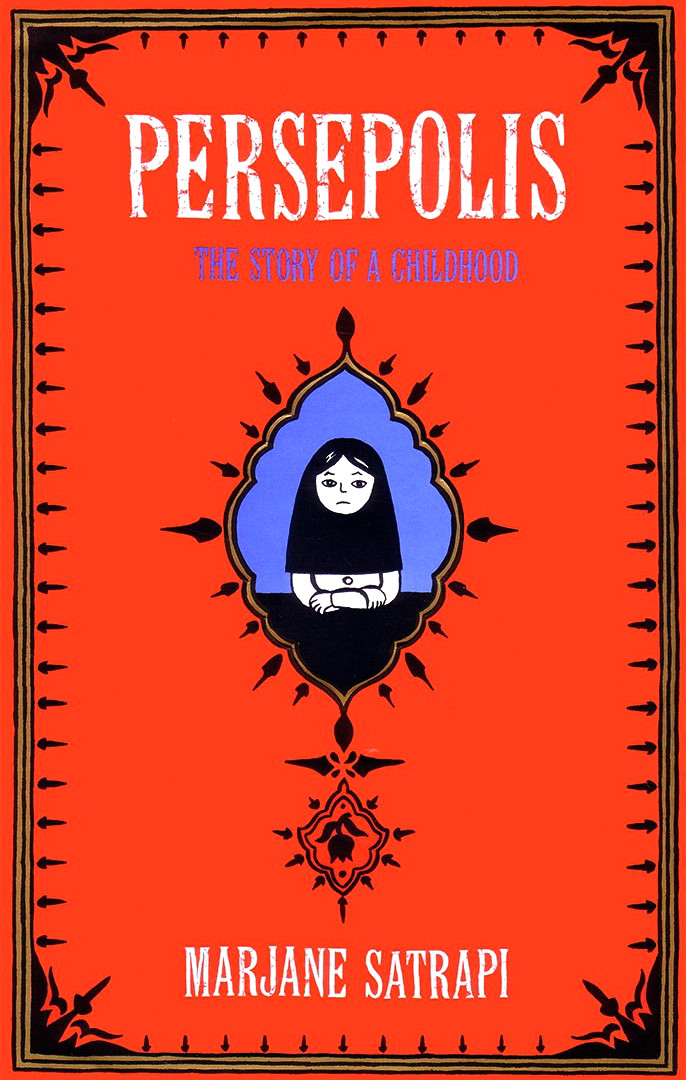 So it's good to look for things that can offer us new opportunity to REACH and to STRETCH past our current limits. A new format or a new medium can do that. Or an unfamiliar tool. Or aiming for some new level of virtuosity.
To keep growing creatively we may need to decide that a little occasional discomfort is our friend.
*