Crafting An Epic Comics Collaboration (Slashfilm interview)

Nov 17, 2018
by Mark Siegel
This fun interview with the great Rosie Knight includes special time-lapses and mini-movies about the making of 5 WORLDS—a nice share for any young or aspiring graphic novel creators...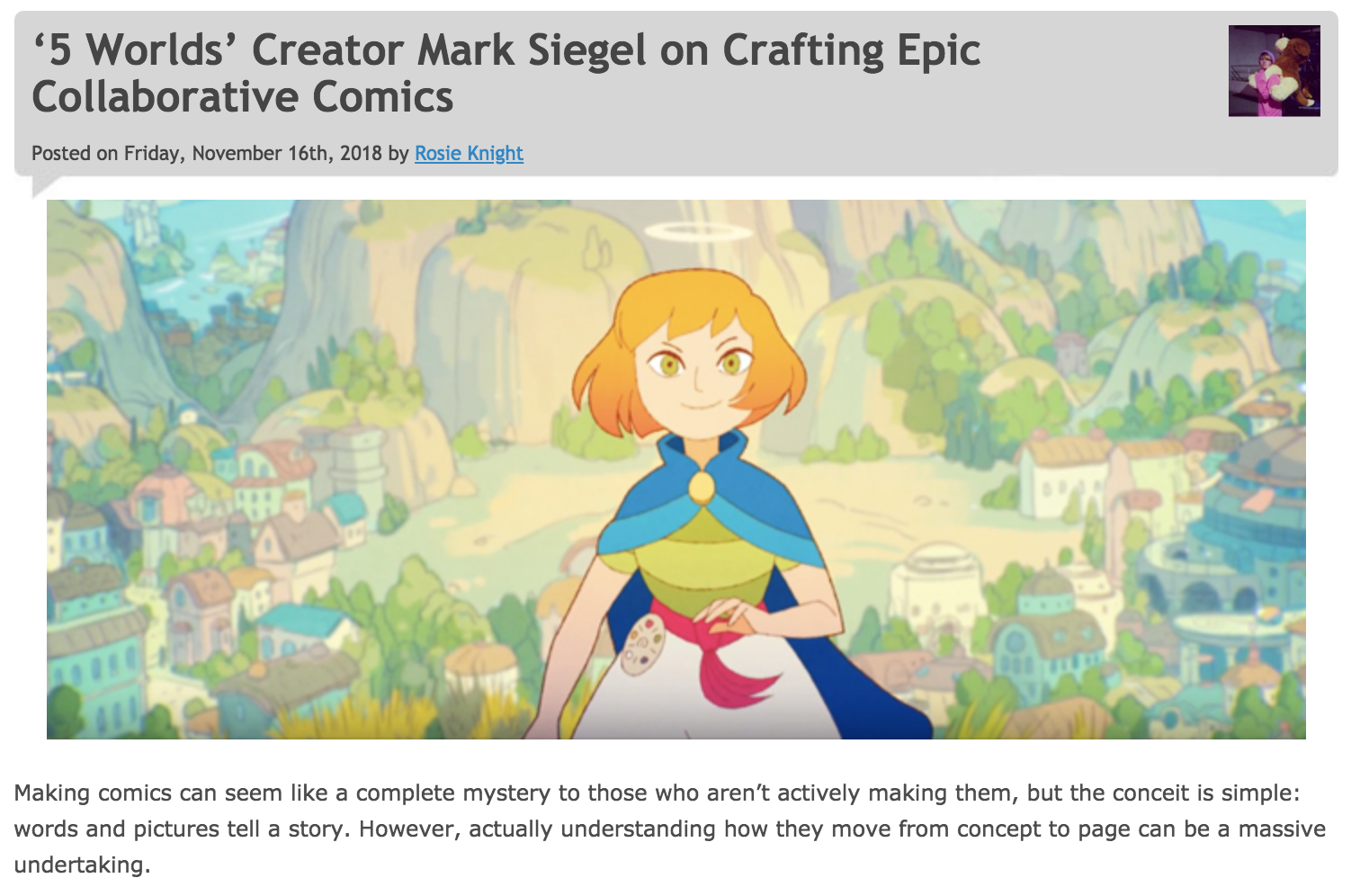 2018 #DrawOona WINNERS

Oct 28, 2018
by Mark Siegel
Congratulations 2018 Winners!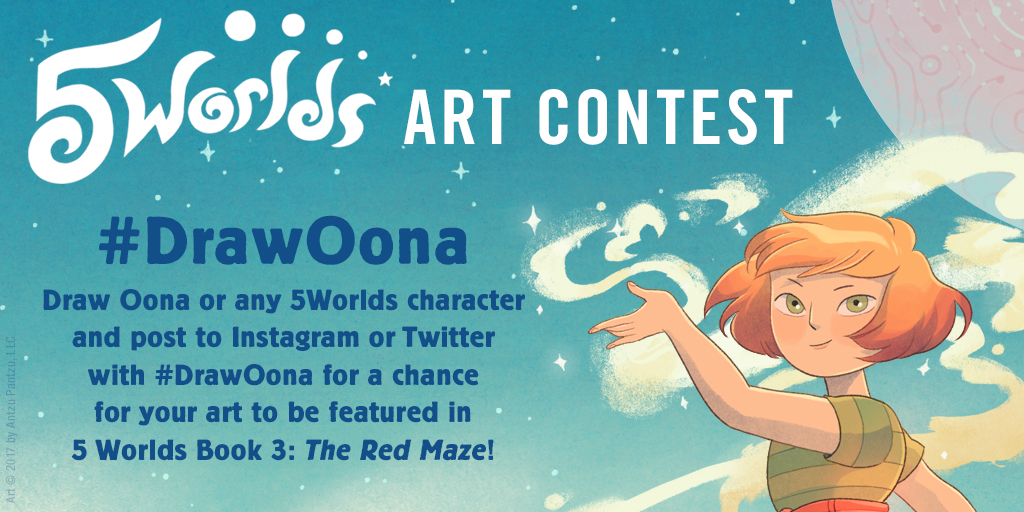 We were thrilled and hard pressed to select from among so many exquisite entries!
Here is the 2018 selection—look for them in print inside 5W3: The Red Maze, now available for pre-order.
Bridging the Worlds of Comics and Animation

Aug 19, 2018
by Mark Siegel
[PUBLISHING]
BRIDGING THE WORLDS OF COMICS AND ANIMATION
People often assume that making a graphic novel is pretty much the same as making an animated movie; some people even use anime and manga interchangeably—or that people can seamlessly jump from one field to the other. Even though perhaps a screenplay bears similarities to a graphic novel script, a storyboard is only a very distant cousin to an actual comics page.

Photo Highlights from San Diego Comic Con 2018

Aug 05, 2018
by Mark Siegel
A handful of memorable moments from SDCC18!
5 Worlds #DrawOona Art Contest!

Jul 28, 2018
by Mark Siegel
#DrawOona is the hashtag for the new 5 WORLDS ART CONTEST! Win a chance to have your work appear in 5W3: The Red Maze!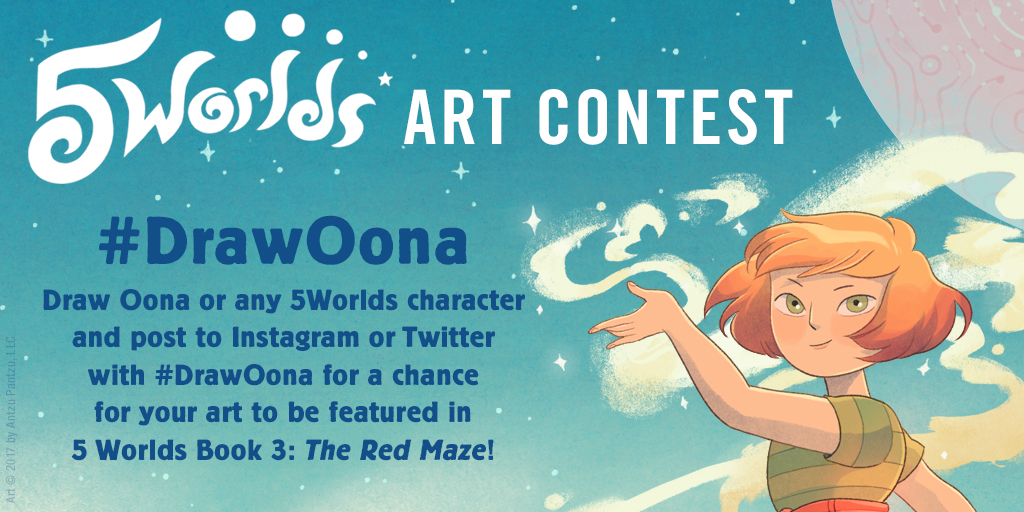 See below for some lovely examples!
5 Worlds Animation Test
Jun 14, 2018
by Mark Siegel
Meet the 5W Team (Part 1)

Jun 05, 2018
by Mark Siegel
Hi everyone! I'd like to introduce my teammates on
5 Worlds
in the next few blog posts... Today, let's start with
Xanthe Bouma
.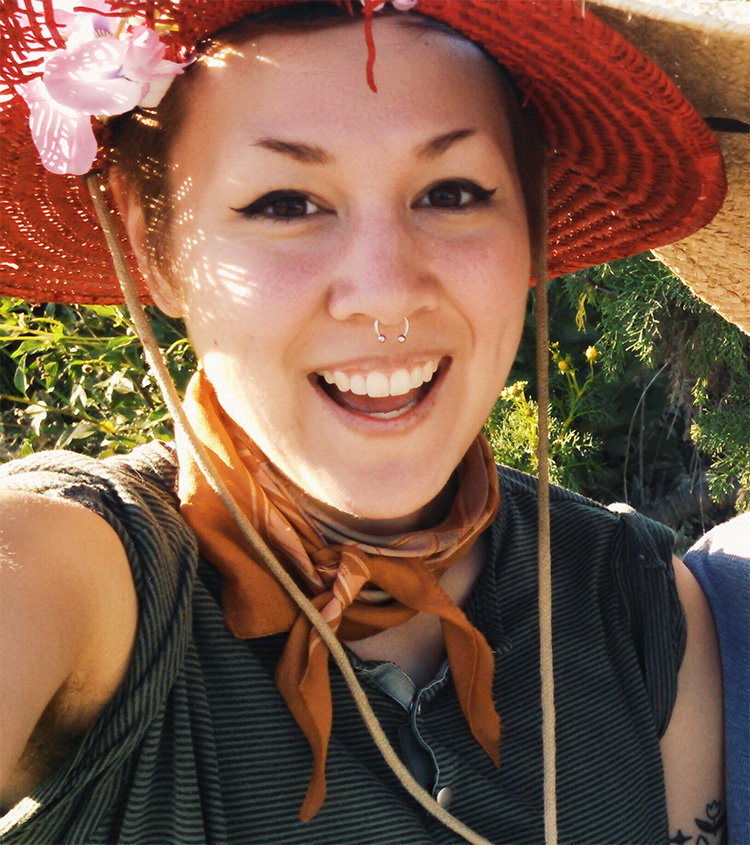 Xanthe joined the 5 Worlds project along with fellow MICA alums
Matt Rockefeller
and
Boya Sun
. They had taken classes with the brilliant
Sam Bosma
and
Kali Ciesemier
who suggested I get in touch with these
wunderkinds
... And what a lightning bolt of inspiration it was discovering their work...
On Feeding Mermaids

May 29, 2018
by Mark Siegel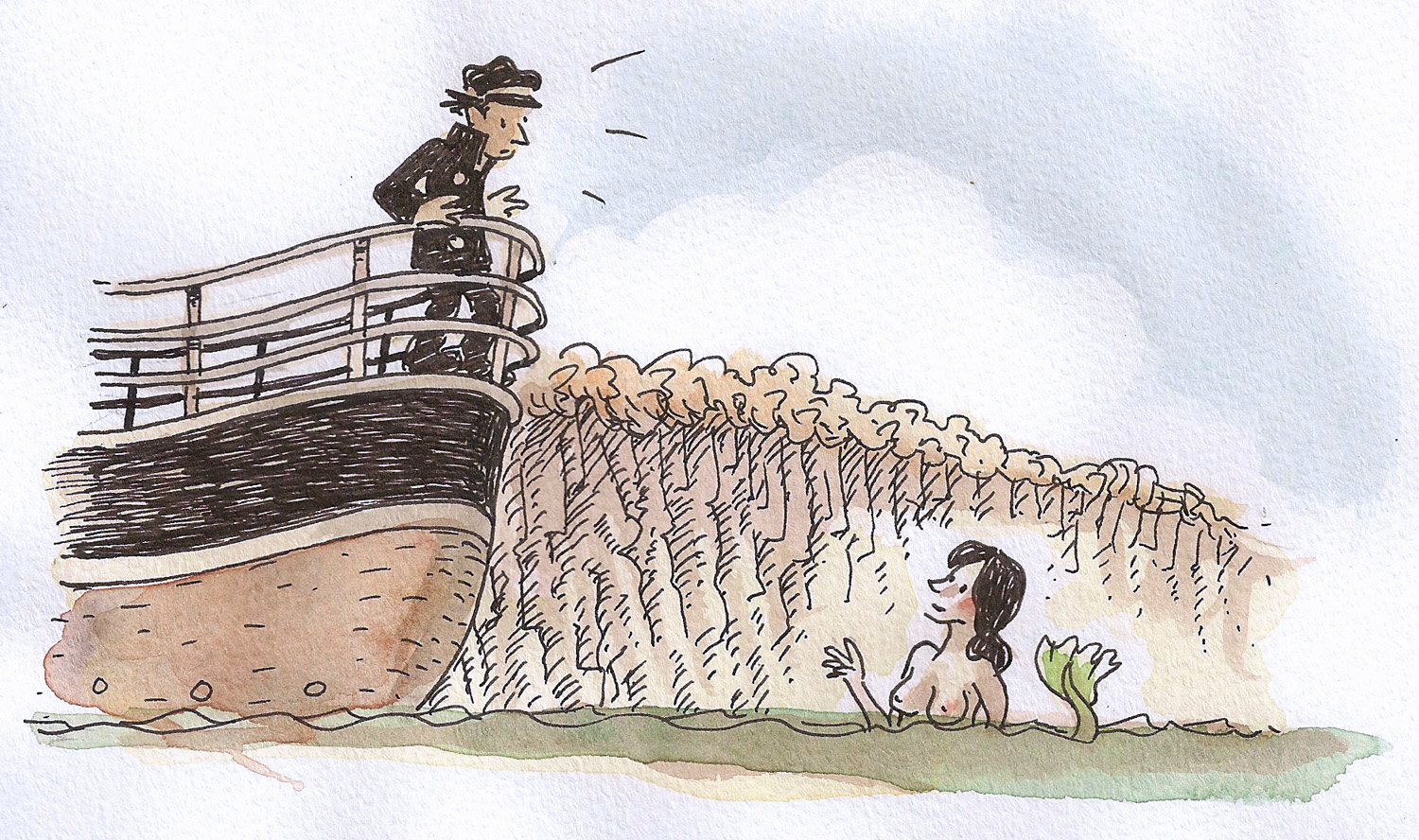 Most of my projects start with an image.
Sailor Twain, or the Mermaid in the Hudson
first announced itself as a little watercolor doodle one morning on a train ride to work. You can see it here, there's a captain at the prow of a ship, and he's talking to a mermaid in the water.
I'd never given much thought to mermaids before this one turned up in my life. And as happens in my doodle journals, I don't know what else might be attached to a thread like this... I started pulling on it, day by day, and a 400 page graphic novel was on the other end of that line. Along the way, over a period of years, I got to learn a few things about mermaids.
5 Worlds 2: Pub Day!

May 08, 2018
by Mark Siegel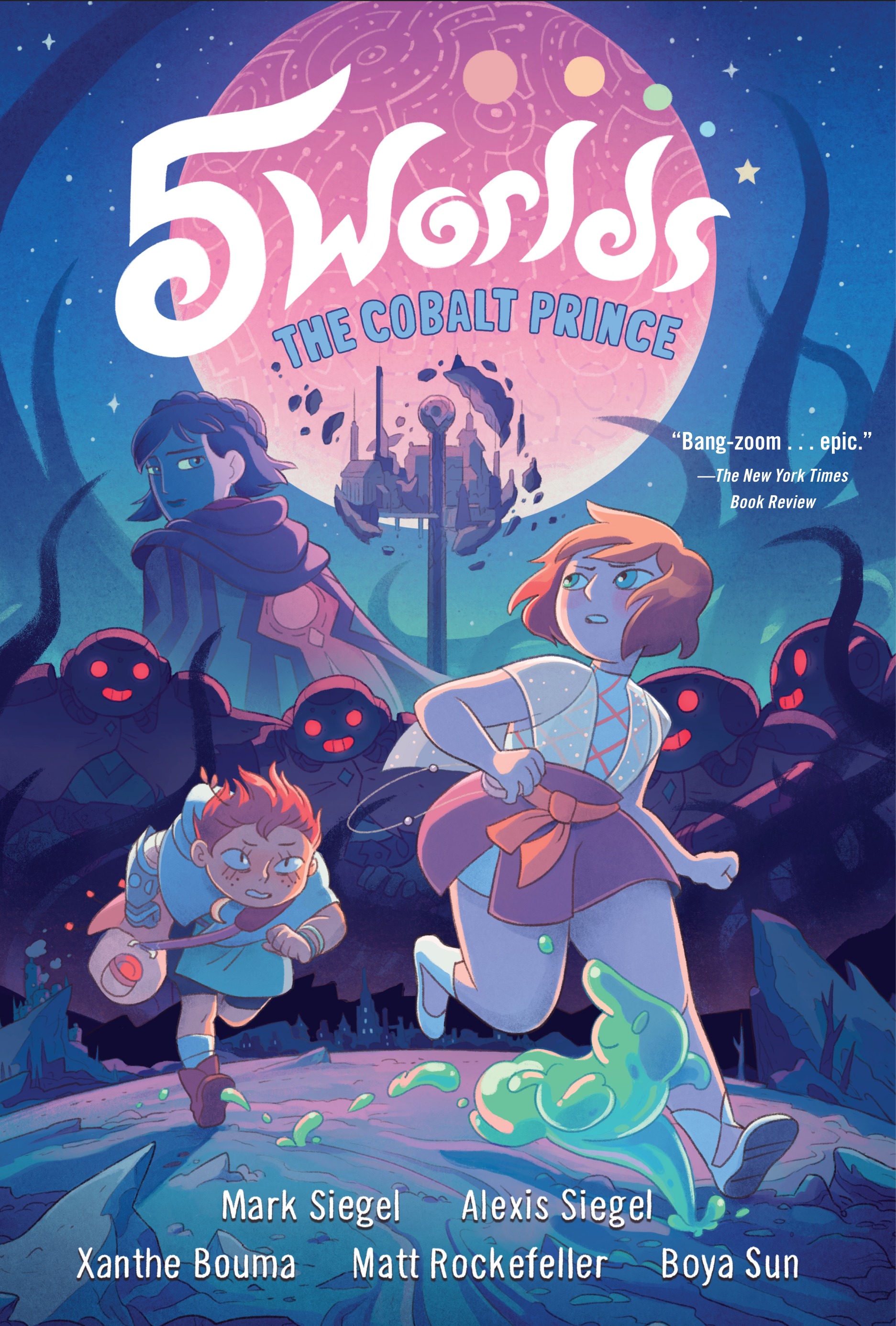 May 8th, 2018—5 Worlds, book two releases in the English speaking world. We dedicate this launch to our
re-readers.
But first, thank you to my teammates, Alexis, Xanthe, Matt and Boya, for journeying this far together. Who knew that fateful meeting at MoCCA in New York three years ago would have such durable friendship by this point?
We're in the midst of inks and colors on volume three, but it's nice to come up for air and enjoy today's birth. Producing a 250-page, full-color story every May is a tall order, even for a team of five. It's also a marvelous adventure, and a collaboration like none I've known.
The
5 Worlds
experiment is a gamble for all of us. We set out to tell a densely layered story, with a vast loom of world and character design, and themes that are intended to unfold over 1,250 pages. Within what is hopefully a riveting, world-hopping delight, filled with wonders, thrills, and mysteries—we are also exploring our shared humanity, and our place and service in the universe.
We're not just making the 5 Worlds series for readers—these are offerings to RE-READERS. And re-re-re-readers... We dream of crafting a story that gets better on the seventh reading! And one where each book reveals something about each previous book.
If you haven't already, hope you'll consider buying one yourself, or treating a young person you love to it.
And check out this fun swag! These are some of the items we offer at signings...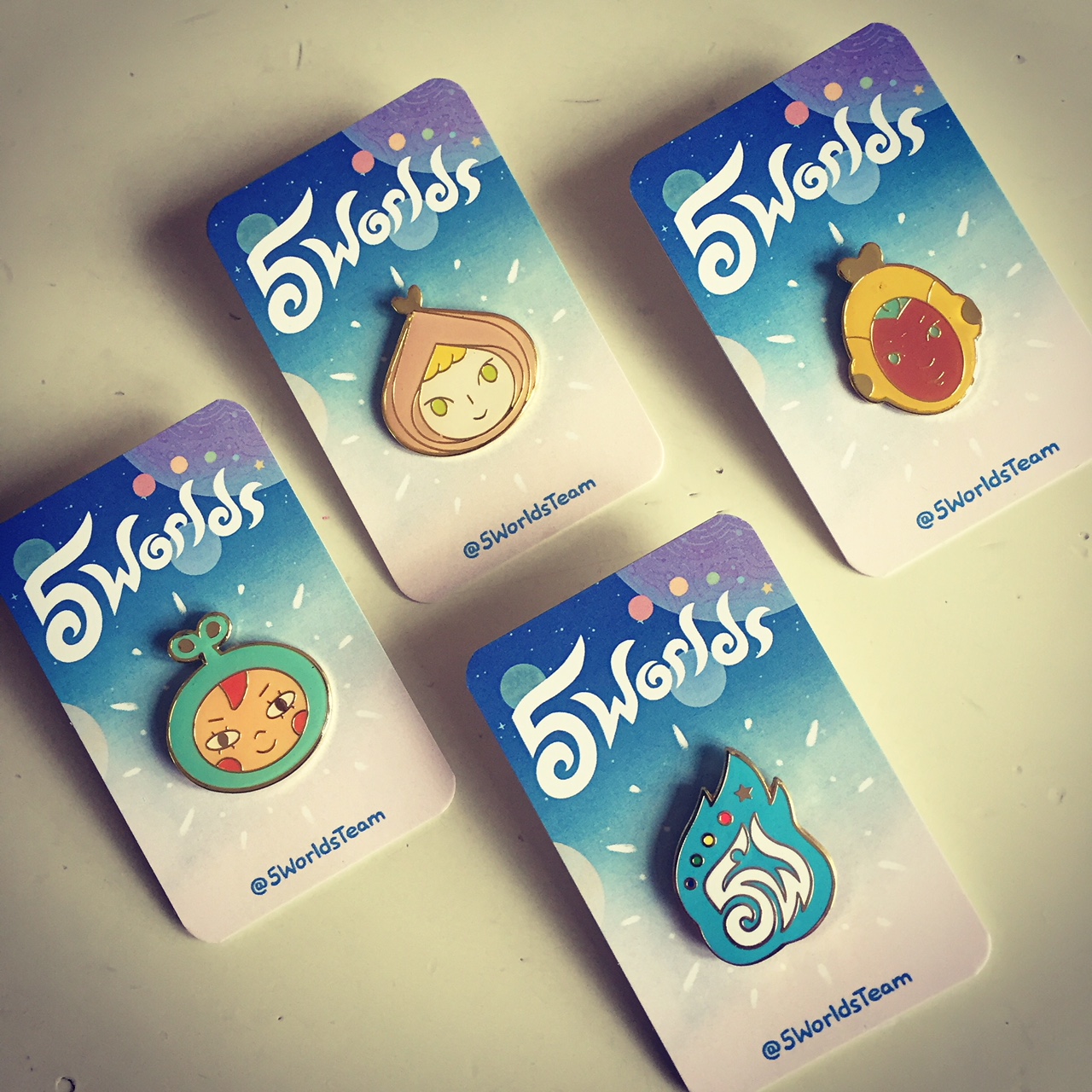 5 Worlds lapel pins, 2018 set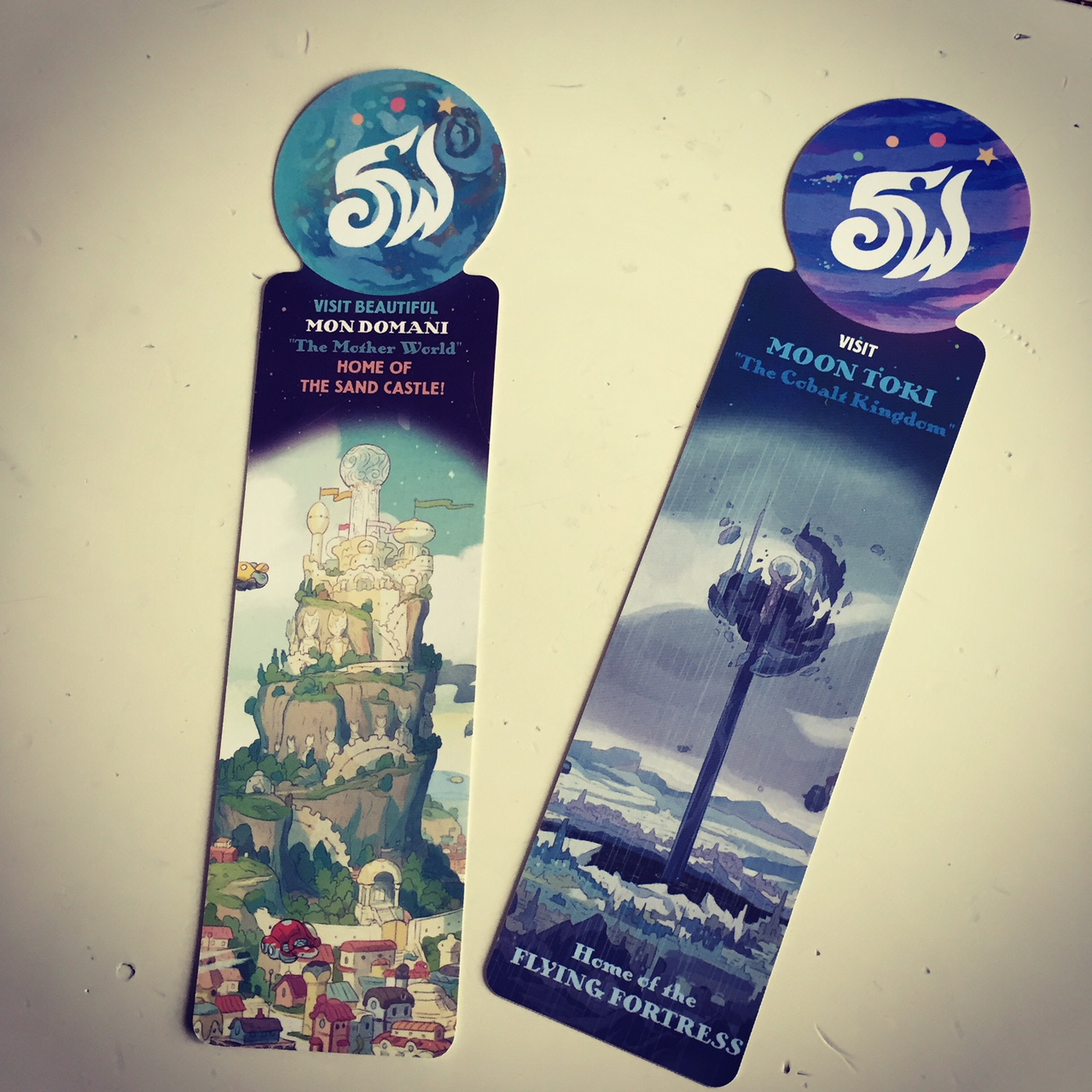 With 5W2, the second of our collectible bookmarks is out!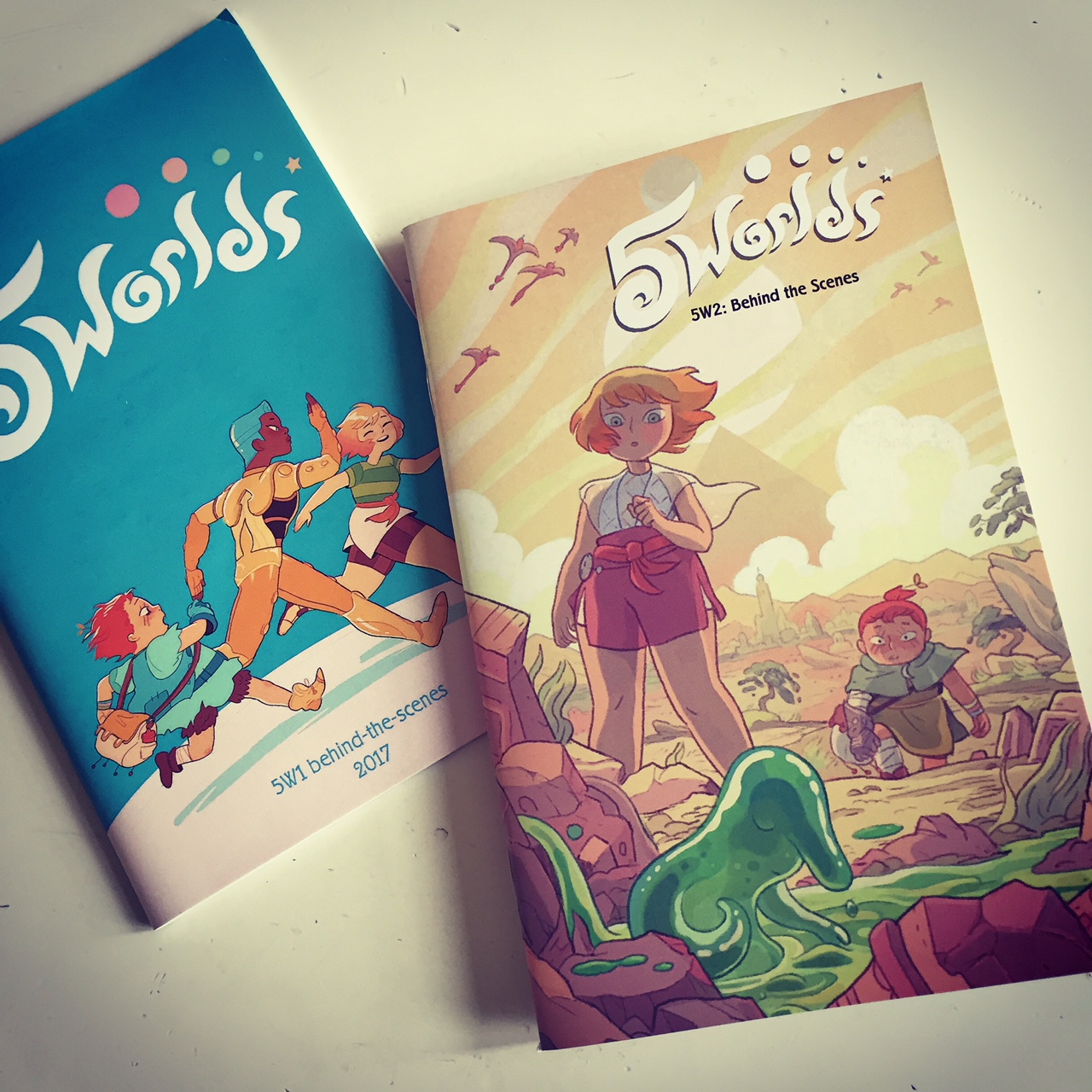 And the Behind-the-Scenes-'Zine reveals sketches and concept art of all kinds...
My first book ever
Apr 28, 2018
by Mark Siegel
I sometimes get asked when I started making stories. As far as I know, my first actual book was this one, at age five...